Acquire & Retain Female Talent Using Family Friendly Benefits & Policies

Wednesday, December 7, 2016 from 2:00 PM to 6:00 PM (CST)
Event Details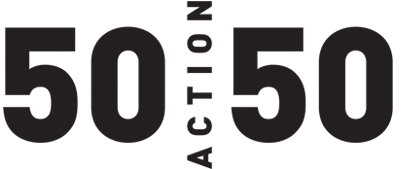 50 ACTION 50 mission
Activate Women's Full Economic Potential and Contribution
Forum & Workshop Question?
How might we leverage pay equity and benefits such as maternity/paternity leave and elder care as a strategy for female talent acquisition and retention? 
Schedule
2:00 Networking
2:30 Speakers
Tom Alexander, COO, 1871
For Tom Alexander, balancing his work and home life is an ongoing challenge. Tom will discuss how one can use entrepreneurial thinking to explore how balance can be improved and ways in shich he and his wife think about their approaches.
Dorie Ellzey Blesoff, Chief People Officer, kCura
Care of others is a role we have our entire life. How do we create an organization that recognizes & supports this reality? Doire will give you some ideas as she lives a life of family care and leads kCura's award winning company/culture. 
Michele Wucker, CEO, Gray Rhino & Company
As an Author and Thinker, Michele sees the world in a clear way. We have huge issues we ignore in our business until they come crashing into us.  The metaphor and the name of her book The Gray Rhino describes this problem and provides solutions. She will lead us through the Gray Rhino impact on Care, Pay Equity, and not employing the full talents of all women. 
Karen Gordon, Founder &CEO WE Design Think
A family is missing a million dollars at a woman's retirement.Do you want to miss the million because of pay inequity? Some data. Some ideas. Preparing attendees to ideate actions.
3:00 Workshop - create actions!
Groups of 8-10 will be led by a facilitator to design actions that can be taken immediately to acquire and retain female talent using family friendly benefits & policies.
4:30 Presentations & Closing
5:00 - 6:00 Year End Holiday Party
Forum Sponsor
We'd like to thank kCURA for hosting this forum. As a 50 ACTION 50 committee member they are stellar creators of ACTION as well as providing hosing this important forum.
Committee Companies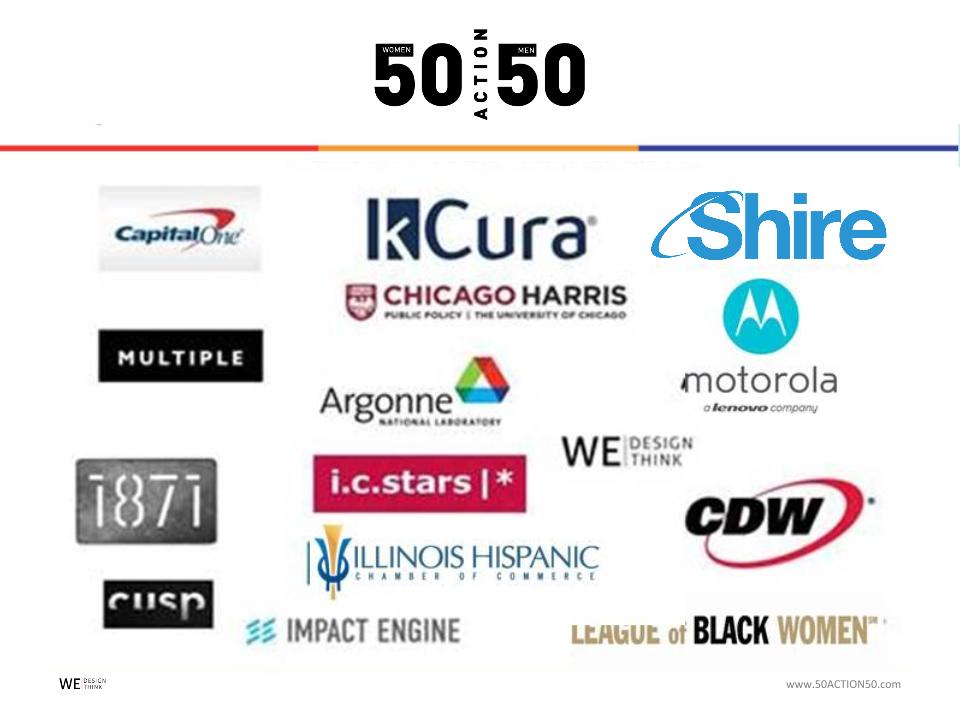 When & Where

kCura
231 South La Salle Street
Chicago, IL 60604


Wednesday, December 7, 2016 from 2:00 PM to 6:00 PM (CST)
Add to my calendar
Organizer
50 ACTION 50
WE Design Think's social impact division selects an issue that has been at the forefront of private and public discussions and moves a willing coalition of change makers to action. 50 ACTION 50 was born to address how to ACTIVATE WOMEN'S FULL ECONOMIC POTENTIAL AND CONTRIBUTION. 50 ACTION 50 brings innovation principles and human-centered design to this economic issue. We foster discussion between women and men while framing the problem using the entire picture: actions that matter in the family, community, and workplace.
WE Design Think
WE Design Think is a community of leaders and innovators who believe that human-centered design can positively impact organizations, communities, and families by helping them adapt and remain competitive in a rapidly shifting global economy.  WE Design Think works with companies to train employees in innovation mindset and skillset to create new economic value. Yes, we help you innovate new products and services.