Description
In today's complex relationship between the United States and China, it is critical for the younger generation of Chinese intellectuals to have a deeper understanding of the United States, and vice versa. - Dr. Da-Hsuan Feng
Dr. Hoi Ming Leung is one of the most globally minded Chinese intellectuals of the young generation. He was invited by Princeton and Harvard University and chose to conduct his study at Princeton as a visiting scholar. He will address on the background, current situation, and prospects of US-China economic and trade relations, and China's economic development strategy and trends.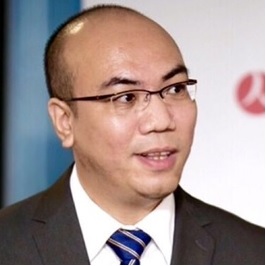 Dr. Leung is the President of Silk Road iValley Research Institute. He was an expert representative of the "One Belt and One Road" International Cooperation Summit Forum and awardee of "Civil Light·2016 China Cultural Exchange Mister of the Year". He is a columnist of the Financial Times in Chinese, and financial commentator of China Central Television.
His recently published books include "A Book Reads One Belt, One Road", "Belt and Road Economics", "The Financial Truth You Didn't Know: The World after the US Exits QE", "One Belt, One Road Leads China: National Top Level Strategic Design and Action Layout", "One Belt, One Road" and "The Last Chance for Hong Kong to Take-off Again?".
在今天中美之间复杂的关系中,相信最重要的是新一代中国知识分子对美国的深入了解,反之亦然。 - 【冯达旋】
籍冯达旋校长举荐,ACP有幸请到了中国著名的青年经济学家,丝路智谷研究院院长,普林斯顿大学访问学者粱海明博士。丝路智谷是一个文化与经济完美结合的智库。海明博士将与大家分享美中经贸关系的背景,现状,和展望,中国经济发展战略等,也有助在美的华人专业人士思考如何身处美国文化环境中开拓事业。

海明先生还是"一带一路"国际合作高峰论坛参会专家代表,"文明之光·2016中国文化交流年度人物"获得者,英国《金融时报》中文网财经专栏作家,中国中央电视台财经评论员。近著有《一本书读懂"一带一路"》、《"一带一路"经济学》、《你不知道的财经真相:美国退出QE之后的世界》等,并与亚投行行长金立群、世界银行前高级副行长林毅夫等人,合著有《"一带一路"引领中国:国家顶层战略设计与行动布局》著作,以及《"一带一路":香港再起飞的最后一次机会?》等。
* This seminar is conducted in Chinese language.