Description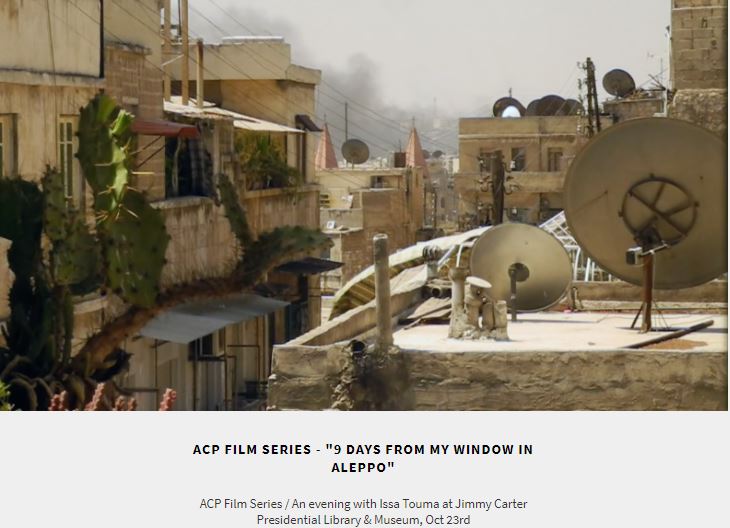 Issa Touma is a self-taught photographer & Film director based in Aleppo. His work can be found in several international collections, including the Victoria & Albert Museum in London & FOMU Museum in Antwerp. His movie "9 Days from my window in Aleppo" was awarded Best Short Film by the European Film Awards; Best Short Film at the London Film Festival and the Tribute Award at the International Short Film Festival in New York. "9 Days from my window in Aleppo" been shown in more than 60 festivals and around 50 cultural activities around the world. His new movie "Greetings from Aleppo" opened the International Film Festival of Rotterdam in 2017 and won a DIG AWARD in Italy.

In 2012, shortly after the outbreak of the Syrian civil war, Touma's organization Le Pont, initiated Art Camping for Syrian refugees and citizens of Aleppo. This unique collaborative project, whose participants come from different religious and ethnic backgrounds, attempts to foster resistance to political and religious radicalism through artistic interventions and cultural dialogue. Currently, Touma is an artist in residence at the Swedish city of Gävle with a scholarship from ICORN | international cities of refuge network.
In collaboration with the Jimmy Carter Library and Museum, Art Camping, FestivalofLight.net
Parking available onsite.
Announcing the ACP Festival Camera Gear RECYCLING DRIVE!
At this event we will be collecting your old, used camera gear!
●Camera Bodies ●Lenses ●Film Gear ●Bags ●Tripods ●Straps
Dust off your old gear then look for the recycling box at the door when you enter. Everyone who recycles will get a small token of our appreciation!
….and a great big thanks to our partner KEH Camera!