| | |
| --- | --- |
| | |
Event Details
Refreshed: Being Made New in the Book of Revelation
13-15 October 2017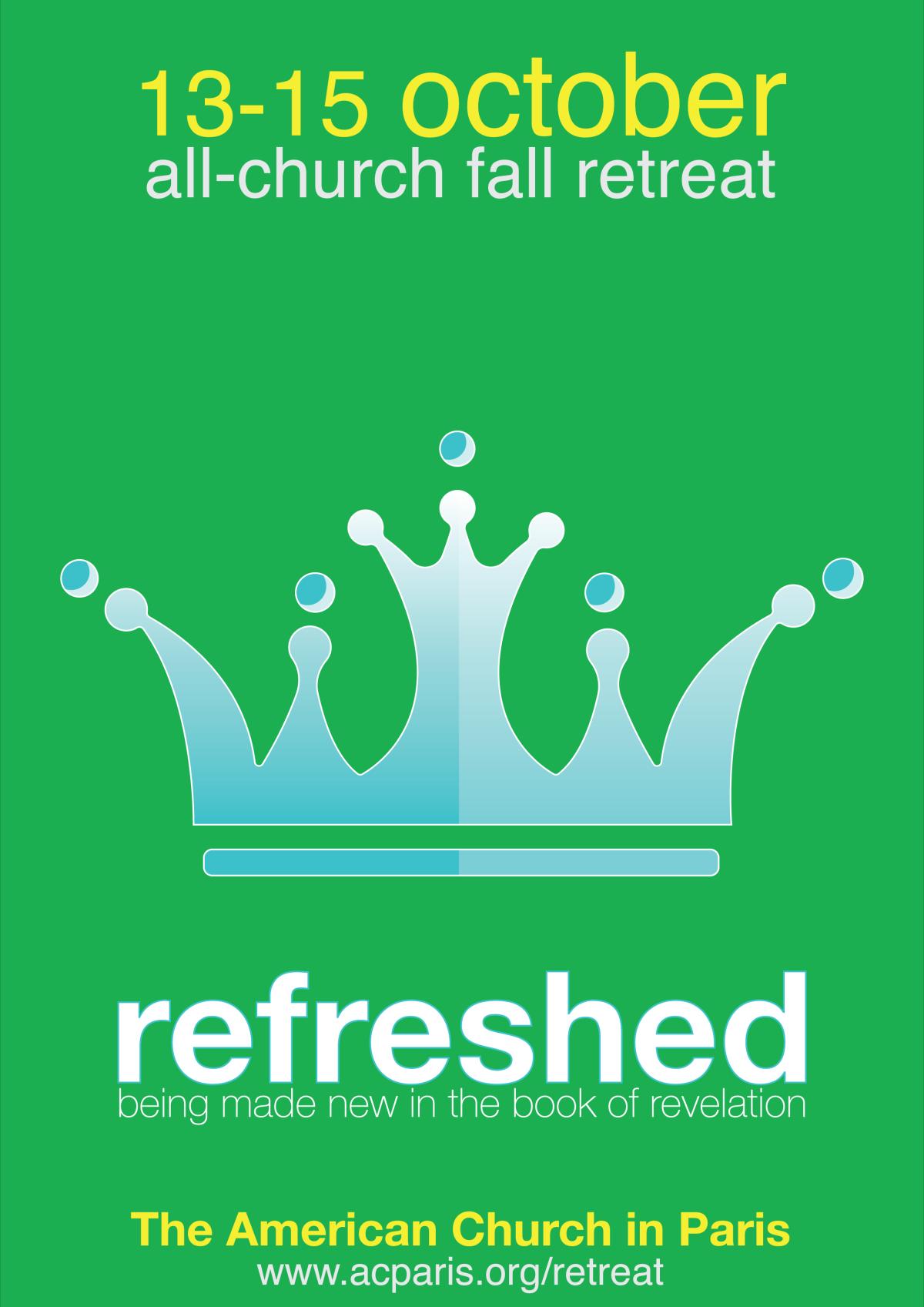 What things, experiences and practices refresh you or give you life? What images or ideas come to mind when you think about the book of Revelation (the last book of the Bible)? Apocalypse? The end of the world? Destruction? How about heaven coming to earth? How about creation begin refreshed?
Jesus says in Revelation 21:5, "Behold, I am making all things new." Think about that? ALL THINGS? Can that be right? Can Jesus be at work making Paris and our world new? Can Jesus make me new?
Join us for our All Church Fall Retreat led by Pastor Tim Vance, as we explore these questions in worship, small group conversations, special workshops, fun activities, quiet time and mealtime.
All Church means EVERYONE is invited to be part of this special time together! Programs are being developed for children, youth, young adults, adults and families. This is a fantastic opportunity to get to know each other while learning, worshipping and relaxing together.
COST

The retreat will cost €125 for adults, €75 for Young Adults, €140 for an adult and child, €250 for a family (2 adults and up to 2 children) and €40 for an additional child. There is an additional €20 charge if you would like a single room. The price includes all meals, 2 nights' accommodation, sheets, and shuttle from the St. Prix station. Please do not let money keep you from joining us for this retreat. Scholarships are available.
WHEN
Friday Evening (13 October) – Sunday Afternoon (15 October)
WHERE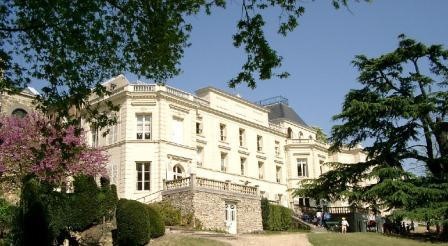 Massabielle Retreat Center 1 Rue Auguste Rey, 95390 Saint Prix WHO Everyone! This is an All Church Fall Retreat with programs for children through adult.
WHO
Everyone! This is an All Church Fall Retreat with programs for children through adult.
SCHEDULE
Upon arrival, there will be a time of fellowship with a welcome buffet. We'll play games geared at getting to know each other!
Saturday morning we'll begin the day with worship before launching into teaching. Pastor Tim Vance will lead the retreat as we explore together the theme of newness. While adults discuss and share in small groups, children will have their own time of learning.
After lunch, there will be time for creative thinking, exercise, games and walking in the nearby Montmorency forest. There is also time to simply rest and enjoy the natural setting of the Massibielle Retreat Centre. Retreats are meant to be a time to slow down, relax and reflect away from the distractions of our busy lives.
In the evening, we'll join together for further fellowship and teaching, sharing with each other our experiences of the day. An evening of music, fun and games awaits the children…
On Sunday, we will take time to worship together, conclude the teaching and enjoy lunch before going back to Paris in the early afternoon. Shuttles will be available to transport participants from the Centre to the St Prix station.
Where

Massabielle Retreat Center
1 Rue Auguste Rey
95390 Saint Prix
France