| | |
| --- | --- |
| ACP All-Church Fall Retreat 2019 | |
Event Details
RUN AWAY:  The Gospel According to Jonah
25-27 October 2019
Why are you running?  Jonah was a prophet of God (good guy).  Nineveh was the hated enemy (bad guys).  Isn't it nice when the world is divided up and ordered so neatly?  In this great divide between good and evil, the answer to all our problems is so simple.  It's THEIR fault.  THEY should be punished.  THEY need to change.
But what happens when the prophet of God starts to misbehave and run from God?  And what happens when the bad guys do something good?  Uh oh, maybe its time to move onto a different story.  
Honestly, sometimes these messy stories about complex people and situations can hit a little too close to home.  In fact, the Biblical prophets are quite skilled at hitting close to home.  So much so that even if you don't like to run, going for a jog (far away from these irritating stories) might start to sound like a good idea.  
So if we're going to run, a retreat (which literally means to run away) might be a good place for all of us. 
Join us for our All-Church Fall Retreat (25-27 October 2019) led by Pastor Tim Vance.  This will be a good time to get away from the city, connect with God and with one another, relax, play, eat and maybe even allow the story of Jonah to inspire deeper reflections and conversations about all our experiences of running.  
ALL ARE WELCOME.  Programs are being developed for children and adults. 
SPACE IS LIMITED SO REGISTER EARLY!
COST
The retreat will cost €125 for adults, €100 for Young Adults, €140 for an adult and child, €250 for a family (2 adults and up to 2 children) and €40 for an additional child. There is an additional €25 charge if you would like a single room. The price includes all meals, 2 nights' accommodation, sheets, and shuttle from the St. Prix station. Please do not let money keep you from joining us for this retreat.  Half-Scholarships are available.
WHEN
Friday Evening (25 October) – Sunday Afternoon (27 October).
WHERE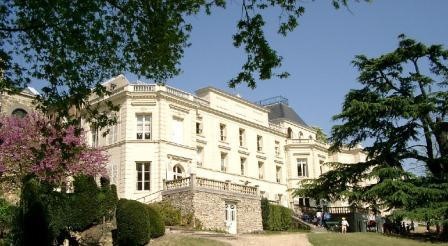 Massabielle Retreat Center | 1 Rue Auguste Rey, 95390 Saint Prix 
WHO
Everyone!  This is an All-Church retreat with programs for children and adult.  

SCHEDULE
Upon arrival, there will be a time to meet one another and enjoy a welcome buffet (not quite a meal).  We'll have some games/activities geared at getting to know each other.  
Saturday morning we'll begin with breakfast followed by an adult program with prayer, singing and a teaching/discussion led by Pastor Tim Vance.  The children will have their own time of learning and activities during the adult program.  
After lunch, there will be time for creative thinking, exercise, games and walking in the nearby Montmorency forest. There is also time to simply rest and enjoy the natural setting of the Massibielle Retreat Centre. Retreats are meant to be a time to slow down, relax and reflect away from the distractions of our busy lives.
In the evening, we'll join together for dinner and further conversation around our retreat theme.  An evening of music, fun, and games await the children…
On Sunday, we will have our final teaching/discussion time, a simple church service and then lunch before going back to Paris in the early afternoon.  Shuttles will be available to transport participants from the Centre to the St Prix station.
Save This Event
Where

Massabielle Retreat Center
1 Rue Auguste Rey
95390 Saint Prix
France