Acoustic Eidolon in Concert
About this event
Acoustic Eidolon in Concert 2 shows!
The Elks Performing Arts Center Crystal Ballroom
"like nothing we've ever heard before." USA Today
The International duo, Acoustic Eidolon is a tour-de-force of acoustic music, described as "World Music for the Soul." Featuring Joe Scott on double neck guitjo and Hannah Alkire on cello they have graced stages throughout the US, Europe, Australia and Canada. With 12 CDs and two DVDs to their credit, these masterful artists continue to captivate audiences throughout the world with their signature "new acoustic" sound.
A Folk Sessions Third Thursday Production. Co-sponsored by The Elks Performing Arts Center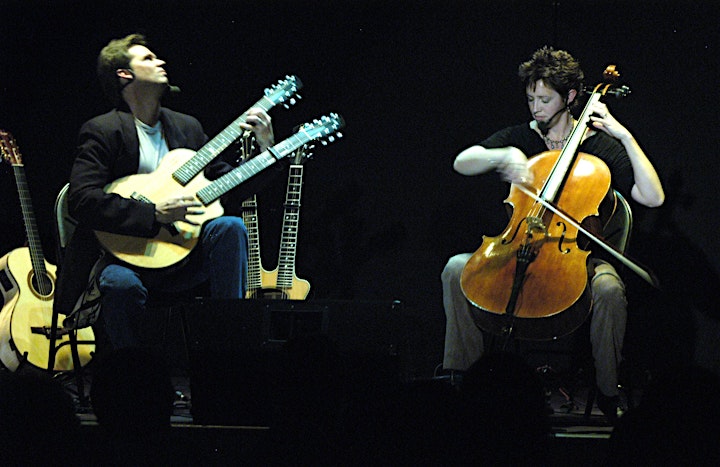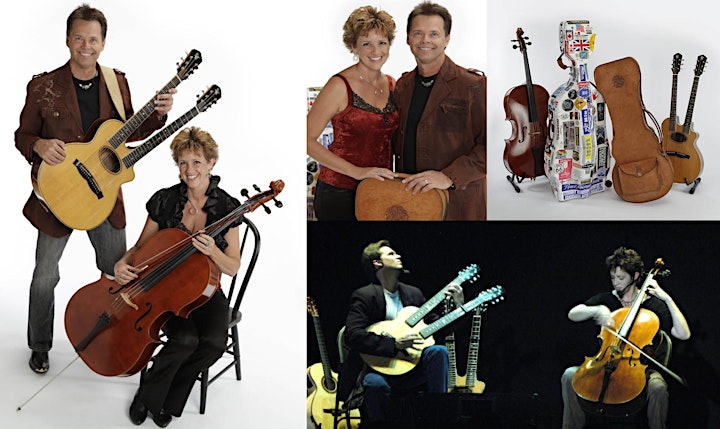 Organizer of Acoustic Eidolon at the Elks Crystal Ballroom
The Folk Sessions has established a loyal following, producing quality radio programs and live concerts, and providing a community voice for Arizona businesses and organizations offering valuable services. We present the popular Highlands Center and PCA concert series, as well as producing two Folk Sessions Music Collections. The Folk Sessions can now be heard on Prescott Public Radio 89.5 fm in Arizona.