About this Event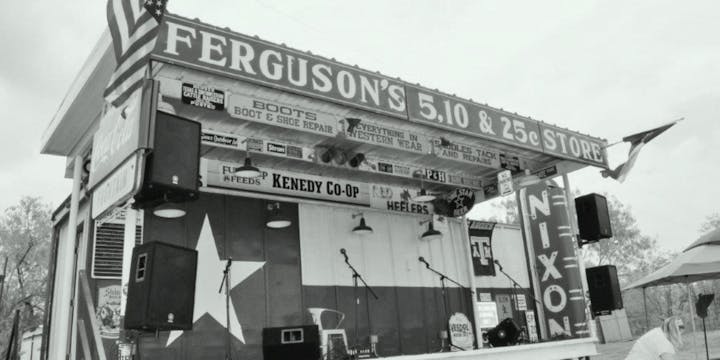 Kickin' off the night will be Scott Sean White. White is a songwriter living in Poetry, Texas, who splits his time between the Texas and Nashville songwriting communities.
The next set that evening, features a 3-hour acoustic, song-swapin' session between the talented songwriters; Jason Allen, Manzy Lowry and Richie Allbright. All who have performed at the Camp House in previous years.
The stage keeps on hopin' as the night continues, as the Toman Brothers Band will cap off the night with their energetic and very entertaining style of original and cover music.
Gates will open at 3:00pm with the music beginning at 4:45pm. We will be serving Dinner around 6:00pm-8:00pm. The music is expected to close out around 11:00 or 11:30pm.
DINNER + SIDES
Each couple or group is required by "goat law" to bring a side dish which generally amounts to over 30 sides! Not to mention, the 'Best Brisket you've ever had' will be prepared by the team of Cody Turberville & Daniel Gutierrez.
LODGING
Once again, we will be working with All Tucked Inn in Nixon and Stockdale, TX! All Tucked Inn will offer our guests a special rate when you mention "Camp House Concerts."
For more information, please contact Jennifer at (830) 582-2100, or visit their website at alltucked-inncabins.com.
SEE YOU THERE
Come out early to claim good parking and a good table, then jump into a game of horseshoes, dominoes, washers, cards or just visit. The Camp House gates will open at 3:00pm and the music is expected to close out around 11:30pm. Dinner will be available from 6:00pm-8:00pm.
Remember, this is a cost sharing event! Not for profit! All money is put into food, music, and everything needed to have the event!
BYOB - if you need to stock up in Nixon, visit Texas Bottle Haus. Can't guarantee it, but they have, in the past, offered some specials for Camp House attendees. Check their website for any details.
For questions or more information, visit our FAQ page on our website at camphouseconcerts.com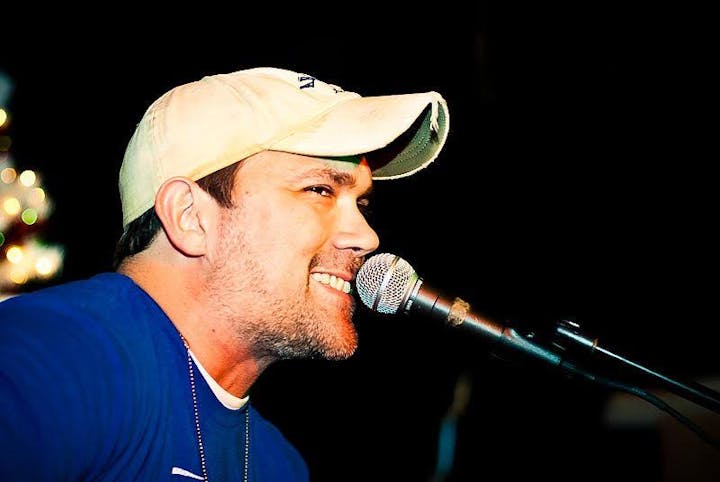 MEET SCOTT SEAN WHITE
Scott Sean White is a songwriter living in Poetry, Texas, who splits his time between the Texas and Nashville songwriting communities. Before diving completely into country music songwriting-wise in 2005, he wrote and produced Hip-Hop and R&B for almost 20 years in the Dallas area. He had some of those songs - that he co-wrote and/or produced - placed in movies like Two For The Money with A. Pacino and M. McConaughey, The Hot Chick with R. Schneider and various TV shows and movies on ABC, NBC, CBS, FX, A&E and more.
But make no mistake - his heart is in writing country songs. He grew up in the sticks in a very dysfunctional home in Kerrville, Texas, so he has always had stories to tell. When he reached his mid-thirties, he wanted to start to tell those stories - and Hip-Hop and R&B did not really provide him the right avenue. So he started his road into Nashville and country music in 2005 and by 2007 he was signed by Liz Morin at Encore Entertainment.
Scott won the BW Stevenson Songwriting Contest at Poor David's Pub in 2011 and the Rusty Weir Singer/Songwriter Contest at Love & War in Texas in 2014. Gary Chapman recorded three of Scott's songs on his last record in 2015.
He would probably list his songwriting influences/idols as people like Tony Lane, Tom Douglas, Bobby Pinson, Walt Wilkins, and Travis Meadows... but the list would be somewhat endless as he just loves good songs in general no matter the genre.
As for his personal life - he has been married to the strongest, hardest working woman he has ever known for 28 years and they have two amazing daughters so his family and faith show up often in his lyrics and stories.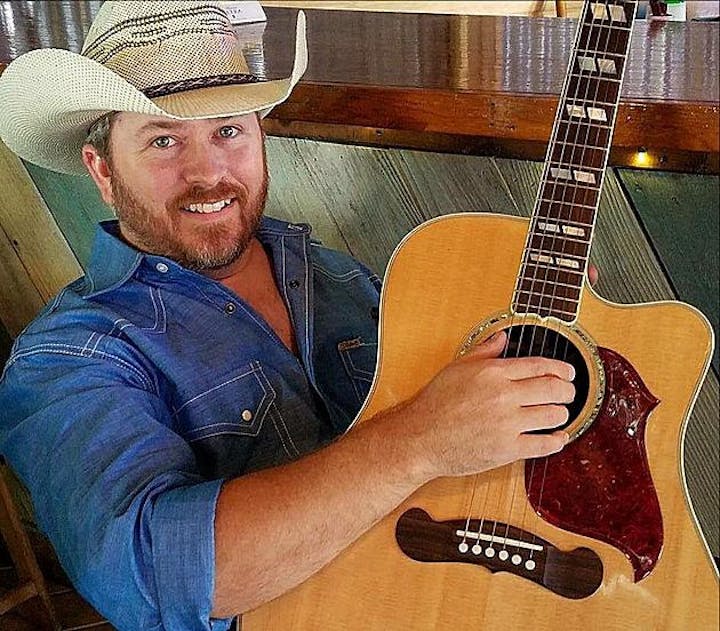 MEET JASON ALLEN
Jason Allen was born in Pasadena Texas as the last of 5 children, twenty years after his older siblings and raised on his parents' generation of music, which has been the building blocks and foundation of a certain Texas country music artist thousands of fans have grown to love today.
Having two #1 hit singles on Texas radio, with over five singles in the top ten and five albums under his belt, Allen has released his sixth album "Here's To You", recorded in Tyler, TX at one of the most desired destinations of Texas artists today, Rosewood Studios. Working with award winning producer and owner, Greg Hunt, along with the best of the best musicians Texas has to offer. As a writer on every track of the project, Allen opens his heart to you as the listener and finally feels he has captured his true style as a recording artist.
Not only has Allen been getting around as an artist but as a song writer as well. He has been busy not only with his own songs but also writing songs for some of the top and the newest artists on the scene; Kevin Fowler, Kyle Park, Jon Wolfe, Mario Flores and Jason Cassidy just to name a few. Hitting the scene in 2001 and still going strong through the rapidly changing Texas market and holding a loyal fan base ranging anywhere from 9-90 years old says a lot about Jason Allen as an artist.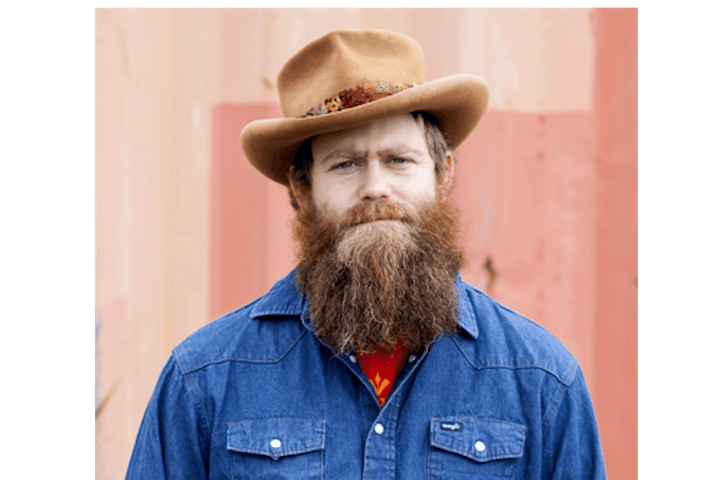 MEET MANZY LOWRY
Manzy Lowry was born in west Texas but has called many places home across the southwest. Consequently, his music is a combination of familiar sounds that cannot be made to fit neatly into one genre.
Manzy's musical influences began with his grandmother's love for the folk and hymns along with his brother's love for rock and roll with a blues flair. In college, Manzy was introduced to the sounds of The Band, Guy Clark, Townes Van Zandt, Tom Petty, and Jason Boland. Inspired, he picked up a guitar and soon began playing, writing, and performing.
Lowry is now known for his original ballads that are rough around the edges and dusty like an old book left on the shelf. His stories can paint pictures that transport your mind to a particular place in time. Manzy's compositions are unique and authentic even if that means going against popular demand. The result: a sound that you didn't know you were missing.
Manzy has opened for popular bands including Billy Jo Shaver, Ray Wylie Hubbard, Dean Dillon, Hayes Carll, Corb Lund, Shane Smith and the Saints.
Faced with the difficulty of categorizing his own music, Manzy asks that you give a listen and decide for yourself. Lowry has released two albums since 2012. His third album, Warm Wine was produced and recorded by David Beck at Fast Horse Studios.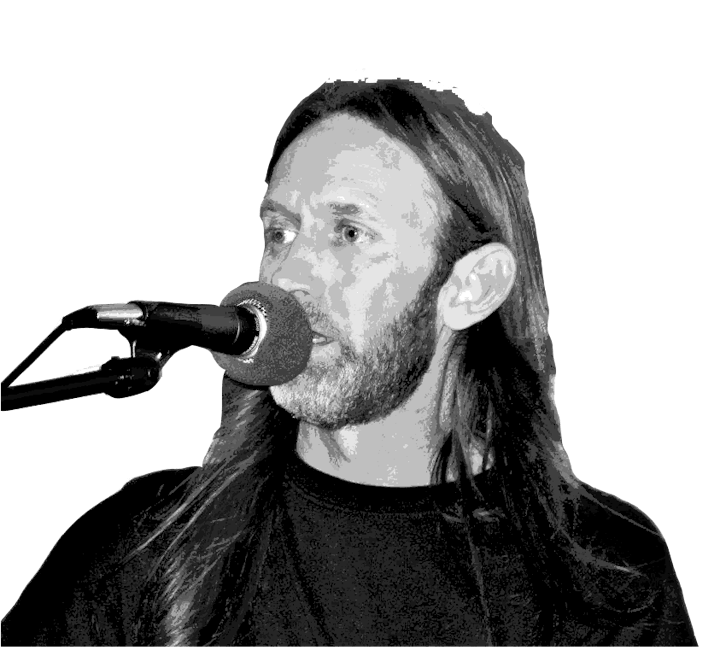 MEET RICHIE ALLBRIGHT
Richie Allbright's vocal is enough to make one think that somewhere way back in the day Merle Haggard and David Allan Coe had a bastard love child. Forget the ways the biology doesn't work. Just stop and listen to that weathered, wizened, wise and wistful sound. Richie sings and all the very best of the legends whose songs touched our souls the deepest lives vibrant and full and young again. And then he hits you with originals he has penned!
Allbright's been around. And down. Down a lot. The kind of down that Johnny Cash used to be, in fact. Lot of detritus in the rear view; busted up marriages, busted up bottles, busted up life in general. There's that thread of bareknuckle self-judged honesty running through the track list here that only comes when a man's come back to terms with the man in the mirror. You can't fake this stuff, you can't make it up, and you can't write or sing it based solely on informed observations of the battered lives of those whose crazy paths crisscross your trail. Least you can't if you want anybody to believe a word you let loose.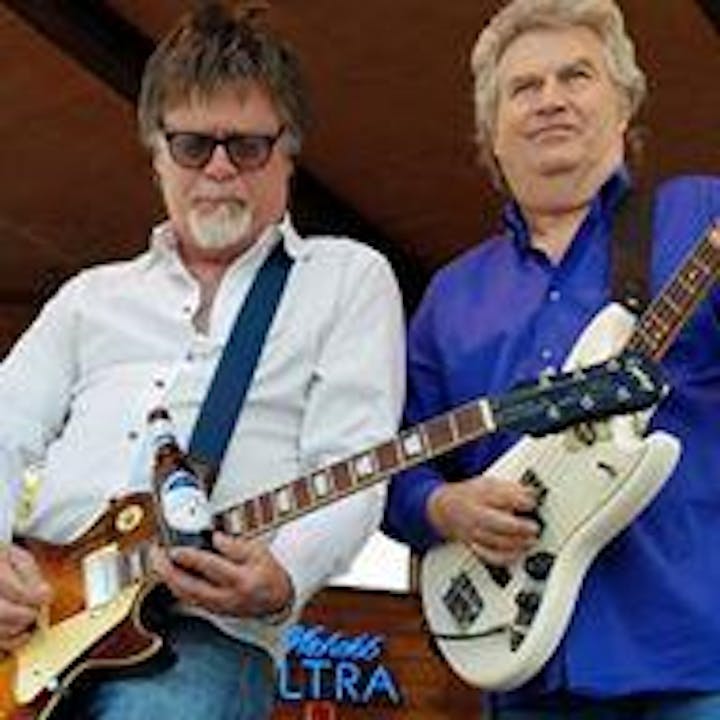 MEET THE TOMAN BROTHERS BAND
One of the most versatile bands in Texas, the Toman Brothers, comprised of bassist and vocalist, Randy Toman and his brother, lead guitarist, Russell Toman, are still hot after a quarter of a century.
The Tomans have opened for shows with Robin Trower, Toby Keith, and Tim McGraw, and have worked rodeos in San Antonio, Houston and Austin. Heading out as the Drugstore Cowboys back in the 1980's, and backup band for Gary Stewart in 1981, and further working together as the Toman Brothers Band, the Toman Brothers have made themselves the most steadiest and hard working bands in South Texas.