Description
A pre/post performance appetizer. Grab a bite and a cocktail and savor in the sounds and rhythms of Atlanta's underground current in the BackStage Cafe. The ABTF proudly presents pop-up performances of ATL's most talented artists. Spoken word, musicians, singers and more. Daily performances during the Atlanta Black Theatre Festival!


FREE with reservation.
Please RSVP and arrive early. Seating is limited. We will overbook to ensure capacity. Limited to two (2) RSVPs per person permitted. Duplicate reservations will be cancelled. Thank you and enjoy!
For a detailed program schedule visit: AtlantaBTF.org
---
Featuring: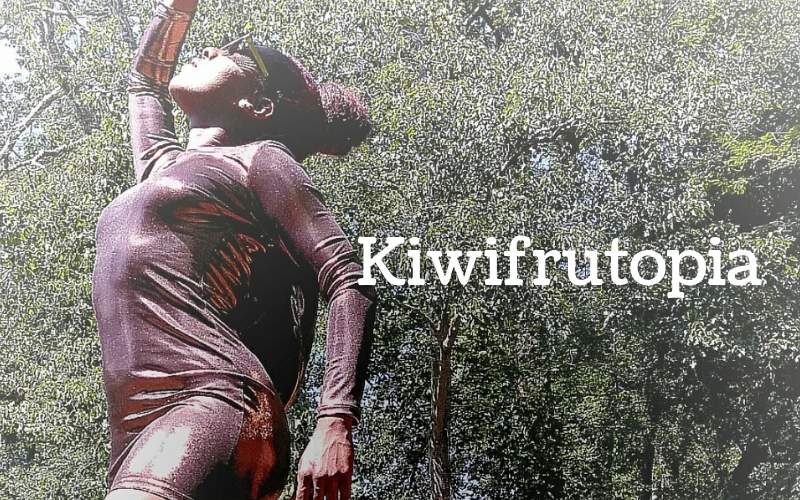 KiWi aka Kiwifruitopia
KiWi aka Kiwifruitopia is a Singer and songwriter based in Atlanta GA. Her sounds are unique yet more than comparable to main stream artists. She promotes #hVo which is High Vibes Only and has been featured on many local artists projects while recently opening for Outkast's Big Boi. She plans to let the world hear her voice!
---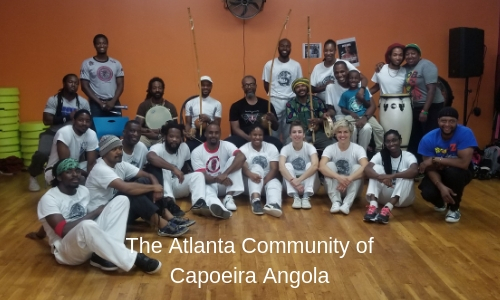 The Atlanta Community of Capoeira Angola
We are practitioners of Capoeira Angola and our mission is to preserve, teach, and promote the art form throughout the Metropolitan Atlanta area. Capoeira is an Afro-Brazilian martial art form that combines elements of dance and music with magnetism and elegance.
---
Brenda J. Hollingsworth-Marley with Shelby "Trey" and Neema Pickett
It's A Family Affair: The True Tale of Sarah "Saartjie" Baartman
Neema narrates the story of Sarah and one of the narration persona's is a Colonial female. As the story unfolds we see Sarah who dances and is the object of lust and disregard at the same time. The person who was Sarah's so-called personal assistant is seen as danced by my the a dancer (who in this case is Shelby "Trey" Pickett. The scenes are intensely delivered as the narration engulfs the story being told. Colorful costumes, masks, are a part of the presentation allure. Drums accompany the piece. The story of Sarah Baartman tells the story of Black women who have been unjustly used and abused and offers an opportunity for public discourse on the subjects of: rape, violence against women, alcoholism, racism, abuse, venereal diseases, the condition of Black people working to live in the world with dignity and respect. The piece is a social narrative on an aspect of how deep colonial rule went with regard to Africans and Black Americans.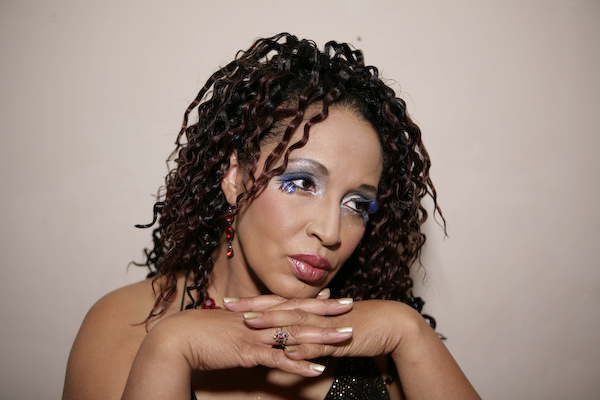 ---
Calandra Glenn & Angelo Remo'n
Accoustical renditions of soul, pop classics by 2 of atlanta's most talented singers.
Angelo first found success writing and producing the theme song for BET's reality show "The Platinum House" featuring Dru Hill. Soon after, he wrote and co-produced 10 songs on the next two Keith Sweat albums including three sngles "Ridin Solo", "Make You Say Ooh" and "Knew It All Along" ​Angelo's talent has also produced and created songs featuring artists such as Johnny Gill, Co-Co of SWV, Pleasure P, and Bobby Valentino. Angelo Remo'n passionately enjoys producing music and writing songs, but his first true love is performing on stage as an artist. "My desire is to inject a little of that feel good vibe into today's music scene much like we had in the 70s." Currently, Angelo tours as a backup singer for Keith Sweat and is promoting his latest album "Blaq Soul"(iTunes, Amazon, Pandora).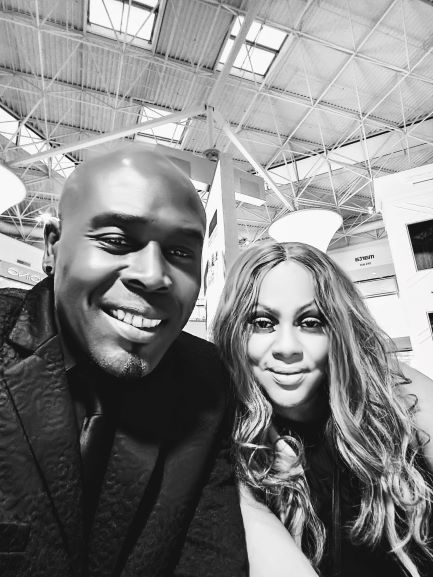 ---
Haji Basim
Haji, an award-winning, passionate and charismatic artist, announces his brand of music that expresses a unique approach and blend of Folk, Devotional, and World music. Basim is an accomplished internationally touring multi-Instrumentalist, who has mastered Guitar, Banjo, Ukulele, Sitar, etc. He is also a singer-songwriter, who has created a new diverse and spiritually upbeat genre called Urban Folk. His refreshing and innovative blend of folk falls somewhere in between the intimacy of artists such as Trevor Hall or Josè Gonzales and the sensuality and spiritual groove of performers such as Xavier Rudd or Nahko & Medicine For The People, just to mention a few.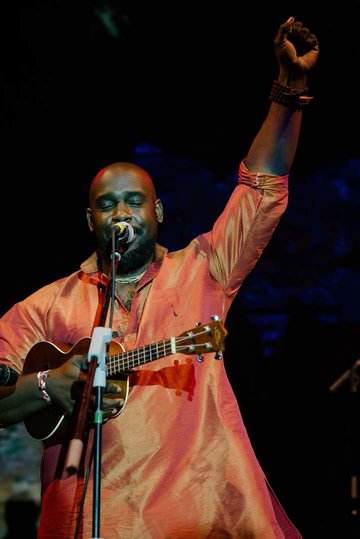 ---
Neema Pickettt with Brenda J. Hollingsworth-Marley and Shelby "Trey"
Dangerously Black
Dangerously Black is an original piece written by Neema Kamaria Pickett. Neema has a real heart for Black Culture and strength. This piece explores the many dimensions of what it means to be raised up Black in America. This piece takes the definition of the word "Black" and explores the entimology of the word. As the definition is expounded upon, dancers dance the story of what it means to be Black in a world dominated by a Eurocentric dominated economical and social system. The piece is narrated throughout and either uses a soundtrack or acoustic music in the background.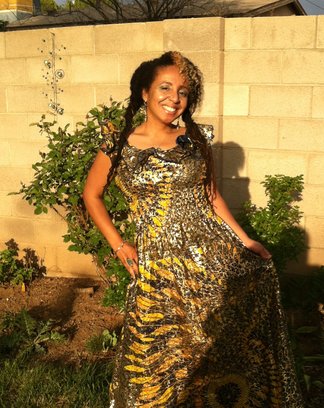 ---
---
We are committed to providing a world-class experience for you and your guests — if you're dissatisfied for any reason, please notify the attendant at Guest Relations and we'll work with you to make your experience better.
---
---
Plan Your Visit: FAQs
What is your late seating policy? Doors open 15 minutes prior to each show. VIP GUESTS and PRIORITY EXPRESS ticket holders are seated first immediately followed by GENERAL ADMISSION. Please arrive early. Late seating is NOT permitted.
What about parking? Parking is plentiful and free. YES, FREE!
Are tickets available online? Yes. In fact, you can save more by purchasing your tickets online. You can either 1.PRINT your tickets at home or 2.PRESENT the query "Q" code on your phone at the door. CAUTION: Duplicates will be voided.
Can I purchase tickets at the door? Yes, although the price is slightly higher. The Box Office is open for your convenience 11am -5pm daily during the festival. Tickets are available online 24/7 at abtf.eventbrite.com
What methods of payments are accepted? We accept CREDIT/DEBIT CARDS only. Due to safety and security reasons, WE DO NOT ACCEPT CASH.
Are discount tickets available? Yes! We also have special rates for groups, seniors, students or veterans. The specialty rate is available on the ticket page and varies for each show. For groups of 10 or more email us at atlbtf at yahoo dot com.
Does the festival have a dress code? No, not really. Most people dress causal and comfortable. Some may step it up a bit in the evening. NOTE: Auditoriums are air conditioned/heated for the comfort of the majority — please dress according to your personal preference. EXCEPT: The closing event theme is 1960's Black is Beautiful.
Do you have any dining suggestions? Dining is available on site at the BackStage Cafe where you can enjoy delicious, yet light, southern fare. Some our café favorites include grilled wings, gourmet sandwiches, home-made potato salad, and artisan cheese platters. Vegetarian options are also available!
What about shopping? THE BEST! You can visit our popular International Vendor's Market for one-of-a-kind selections from our local artisans and vendors. In fact, we encourage you to enjoy our version of "Black Friday" and get an early start on your Christmas shopping.
Is there a host hotel nearby? Yes! We have negotiated a discount rate with Holiday Inn Express & Suites East in Lithonia (approx. 15 mins from the venue). Please call 678-325-4830 to make your reservation. Mention: "Atlanta Black Theatre Festival Group"
What if I leave something in the theatre, where is the lost and found? Personal items found in the theatre are kept in Guest Relations. Please check there first.
What is your policy on the use of electronics? They are prohibited. Using devices with screens that light, noise or buzzing creates a disruption for guests and actors. We suggest you power off everything before entering the theatre. We reserve the right to dismiss anyone caught using an electronic recording device during the performance.
Social Media: We absolutely hope that you tweet/share/text everyone you know after the performance to let them know what a wonderful time you had here!
Can you accommodate people with disabilities? Yes, we have wheelchair access for those who are in wheelchairs. Ask Guest Relations for assistance if needed.
What is your refund policy? All sales are NON-REFUNDABLE; however, tickets can be exchanged as credit for another show. Stop by the Box Office, Guest Relations or send us an email for assistance. There is a $2 exchange fee.
What about smoking? Smoking is NOT allowed in the building including bathrooms, theatre, cafe, or lobby at any time. That includes e-cigarettes.