Description
Join us for an unforgettable and magical evening of food, entertainment and holiday spirit at the Comedy Palace on December 8!
We have a great line up of talented Asian American entertainers - Vietnamese American magician from Hollywood Nathan Phan aka Asian Magic Man, celebrity comedian Kazu Kusano from LA, talented singer and dancer Amy Monzon, renowned Japanese jazz saxophonist Tomoko Namura, Hollywood Celebrity Magician Sisuephan Phila aka Lady of Magi, with special guest appearance by Barry Cohen from Big Daddy Orchestra.
Click Here to view bios of our entertainers!
Check out the promo video featuring our talents! https://youtu.be/S5VpCF5VAdU
Tickets are on sale through 7pm on December 5, 2016. Seating is Limited, so purchase your tickets Today!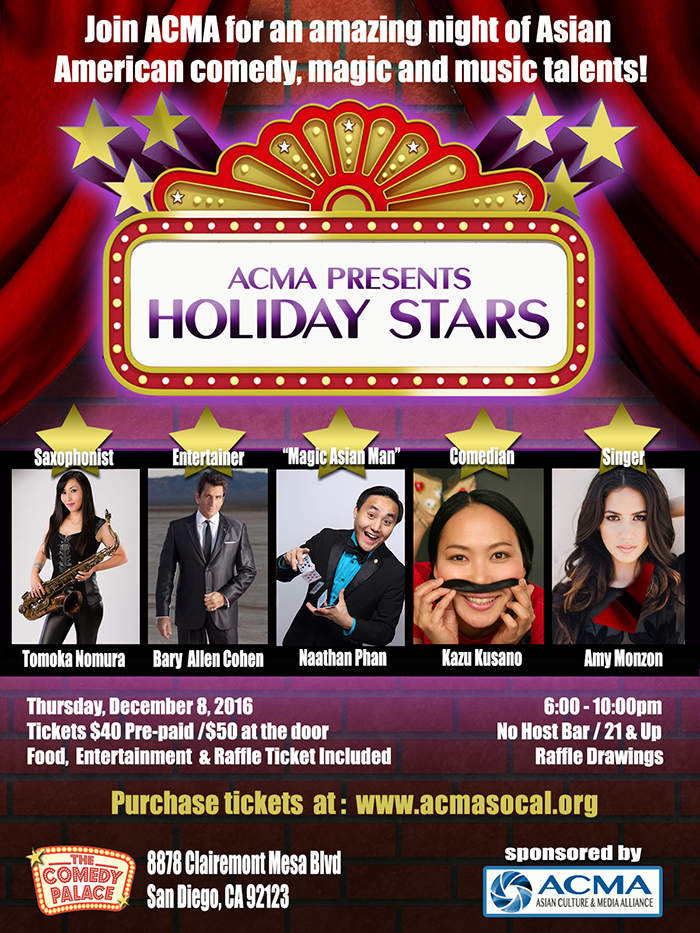 Save
Save
Save
Save
Save
Save
Save
Save
Save
Save
Save
Save
Save
Save