ACM Sacramento Chapter - Talk on Internet of Things & Transportation Transf...
Description
ACM Sacramento Chapter presents
On: Wednesday, March 22, 2017 6:00 pm. (Networking: 5:30pm – 6pm)
At: Dept. of Technology, County of Sacramento
799 G Street, Room 221, Sacramento, CA 95814
Contact: Harish Jain (916) 271-2493
ACM Sac Chapter Members: Free Non-Members: $10 per person (till seats available)
(ACM Sacramento Chapter Membership: $30 Annually)
Registration
Internet of Things & Transportation Transformed by Technology
This talk will be a panel format, with the introduction to Internet of Things by Dr Harsh Verma, Chairman, ACM Sacramento Chapter, followed by the keynote talk by invited speaker Mr Jeffrey Spencer, Executive Director, Sacramento Transportation Authority, who will talk on Transportation Transformed by Technology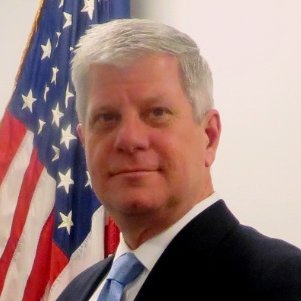 Jeffrey L. Spencer
Mr. Spencer is the Executive Director at the Sacramento Transportation Authority, which provides local funding for transportation projects throughout Sacramento County. Most recently, he served as the Intelligent Transportation Systems (ITS) Program Manager for the USDOT in Washington DC and was awarded the Partnering for Excellence Team award. Previously, Mr. Spencer worked as a Research Project Manager at Caltrans and also served as Adjunct Faculty at San Jose State University. He started his transportation career in 1976 in the US Army. He holds Bachelor degrees in Business Administration and a Master's degree in Transportation Management from the Mineta Transportation Institute at San Jose State University.
Abstract
What is the future of mobility and the effects on cities? The discussion will begin with an introduction to the Internet of Things, which makes computing ubiquitous and it's potential, as growth is projected to 50 billion connected devices by 2020. Industrial IoT is being called as the 4th Industrial Revolution. With the onset of self-driving, autonomous and connected cars, what are the potential opportunities, challenges and social issues? With the government's push this shows trendy moves towards smart cities. What is expected of Transportation Transformed by Technology?
Date and Time
Location
Dept. of Technology, County of Sacramento 799 G Street, Room 221, Sacramento, CA 95814