ACM Sacramento Chapter - Distinguished Speaker Series - Human Computer Inte...
Description
ACM Sacramento Chapter presents
On: May 25, 2017 6:00 pm. (Networking: 5:30pm – 6pm)
At : Dept. of Technology, County of Sacramento
799 G Street, Room 221, Sacramento, CA 95814
Contact: Dr Harsh Verma (650)224-2108 / Harish Jain (916) 271-2493
Members: Free Non-Members: $10 per person (till seats available)
(Membership: $30 Annually)
Human Computer Interaction: Past, Present and Future
Distinguished speaker - Dr Elizabeth Churchill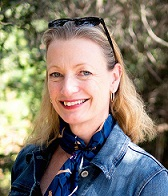 Currently a Director of User Experience at Google, Dr. Elizabeth Churchill is an applied social scientist working in the area of human computer interaction, computer mediated communication, mobile/ubiquitous computing and social media. Her current research focuses on the emerging "Internet of Things", which she re-characterises as the continuingly evolving Internet of sociotechnical protocols and relationships.
Originally a psychologist by training, throughout her career Elizabeth has focused on understanding people's social and collaborative interactions in their everyday digital and physical contexts. She has studied, designed and collaborated in creating online collaboration tools (e.g. virtual worlds, collaboration/chat spaces), applications and services for mobile and personal devices, and media installations in public spaces for distributed collaboration and communication. In addition to being instrumental in the creation of innovative technologies, she has contributed to academic research through her publications in theoretical and applied psychology, cognitive science, human-computer interaction, mobile and ubiquitous computing, and computer supported cooperative work. She has published over 100 peer-reviewed publications, written one co-authored volume (Foundations for Designing User Centered Systems with Frank Ritter and Gordon Baxter) and has co-edited 5 books. Topics she has written about include implicit learning, human-agent systems, mixed initiative dialogue systems, social aspects of information seeking, digital archive and memory, value sensitive design, feminism and design, frameworks for human-centered systems design and the development of emplaced media spaces. She has been a regular columnist for ACM interactions since 2008.
She was formerly Director of Human Computer Interaction at eBay Research Labs (ERL) in San Jose, California. At eBay, she led research into people's shopping and recycling practices and launched a research initiative entitled Putting the Person into Personalization, focused on understanding people's (dis)engagement with product and brand advertising and merchandising. Prior to eBay, she held a number of positions in top research organizations: she was a Principal Research Scientist at Yahoo! Research, where she founded, staffed and managed the Internet Experiences Group; a Senior Research Scientist at the Palo Alto Research Center (PARC), California, where she led research focused on collaboration tools in software engineering in Japan; and a Senior Research Scientist at FX Palo Laboratory, Fuji Xerox's research lab in Palo Alto where she led the Social Computing Group.
Elizabeth has a BSc in Experimental Psychology, an MSc in Knowledge Based Systems, both from the University of Sussex, and a PhD in Cognitive Science from the University of Cambridge. In 2010, she was recognised as a Distinguished Scientist by the Association for Computing Machinery (ACM). Elizabeth also served on the ACM's SIGCHI Executive Committee (Human Computer Interaction Special Interest Group's Executive Committee) for 8 years, first as Vice President for Chapters for 2 years, and then as the Executive Vice President for 6 years.
Abstract
Human Computer Interaction (HCI) is a multidisciplinary field of research and practice focused on maximizing the usability, usefulness, effectiveness and delightfulness of the interfaces between people and computers. Influenced by the engineering sciences, the social sciences and the humanities, HCI is a nimble, innovation-focused discipline, responsive to the changing technological landscape: with technological innovation, new questions arise, new methods are developed and new insights into human nature emerge. In this lecture, I will review the history of HCI as a field, discuss present challenges and speculate on the future of HCI as a field of endeavor. I will illustrate past and emerging methods through case study examples.