Actions and Detail Panel
ACM Business Networking "Leads" Group May Meeting
Tue, 16 May 2017, 7:00 PM – 8:30 PM CEST
Description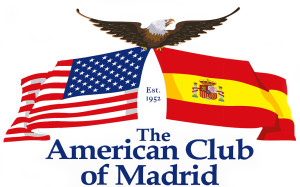 Happy 2017! We look forward to a successful year of business networking, many referrals and growing businesses!
Please apply to be an official member. The application can be found on eventbrite. (https://acmbusinessleadsgroupmembershipapplication.eventbrite.com)
In the meantime, please join us for ONE meeting to see if our group might be for you and YOUR business!
Below are the guidelines we have created to date. Remember you MUST be a dues-paying ACM member....application is on eventbrite as well :-)
Group Structure & Rules:
Leads Group member;
* Must be an ACM paying member
* Must apply Fill out Leads Group application
* One person per industry. This can be classified by specialty i.e. Real Estate agent who focuses on Residential vs Real Estate agent focused on Commercial
* Lead group member can only represent one business so if there are situations where a single person represent s various products and services then that person will need to decide what is their primary business* Overlapping this needs to be decided. Early sign up to Leads Group is motivation to secure spot. The decision to allow the person to join group will be the Lead Group member impacted.
* Wait list for members interested that are already being represented in Group, once a member is dropped members from wait list are contacted. A second Lead group can be created if there is enough interest!
* Meetings Once a month
* Days and times will need to be established by group but in accordance with ACM calendar so no conflicts with other member events
Structure
* Attendance mandatory if not member will be dropped and member on wait list for business category will be contacted
* Every meeting each member speaks 30 seconds and tells about how members can help them with their business and report on lead they have generated
* Speaker each meeting 15 minutes one member will speak about their business related to etc Chair will have a sign up sheet to keep track of speakers up to 6 month in advance
* Each member should bring a guest once per quarter this is required. This helps the group to get qualified members into Lead Group. The guest can attend Lead Group without being a member of the club but after 2 meetings they must be a ACM and Leads Group member.
* Each member must provide a testimony of leads generated thanks to group
* Leads need to be recorded and documented if a member does not refer leads they will be invited to leave the group as the essence of the Leads Group is to actively promoting each others business.
* Chair responsible for meeting agenda, speakers, meeting places, report to ACM board the number. of referrals given, promoting the Leads Group with ACM and other clubs. (Jennyffer will take on this role as Chair)
Co chair needed to record qualified leads , meeting minutes, help generate new members, member follow up, step in when Chair is unavailable ( vacant)
Agenda
* 45 mins
* Attendance recording
* Introduction and welcome
* Member 1 minute blurb about their business
* Guests introduced and their business
* 15 min speaker
* Report on referrals testimony
* Remainder time networking and coffee pass out cards