| | |
| --- | --- |
| ACLS - Wednesdays & Sundays | |
Event Details
Our ACLS & BLS classes 
are taught in a 
Relaxed & Worry-Free environment.
Convenient Classes
every
Wednesday & Sundays
Enroll Today!
*** Payment at door accepted ***
You may pay at the door [cash & credit] to avoid online fees.

  Like Us! and grab the discount code in our "Notes"
Renew your BLS & ACLS the same time to
lessen the hassle of recertifying seperately.
Advanced Cardiac Life Support (ACLS)
The American Heart Association ACLS course is totally redesigned to incorporate new science evidence from the 2010 Guidelines and a new teaching methodology. Through the ACLS course, healthcare providers will enhance their skills in the treatment of the adult victim of a cardiac arrest or other cardiopulmonary emergencies.
ACLS emphasizes the importance of basic life support CPR to patient survival; the integration of effective basic life support with advanced cardiovascular life support interventions; and the importance of effective team interaction and communication during resuscitation.

Each participant is evaluated individually on his/her ability to demonstrate core course knowledge and skills. This course will prepare you to work as a team member and team leader in a code situation. Course evaluation methods include a skill and practical evaluation using core-based scenarios and an evaluation of the participant's knowledge as measured by a written examination.
Participants seeking ACLS certification for the first-time must be proficient in the following prior to attending the course:
Performing BLS CPR using the 2010 AHA Guidelines for CPR & ECC
Reading and interpreting ECGs
Understanding ACLS pharmacology
Performing the BLS Primary Survey and the ACLS Secondary Survey
We highly recommend for you to purchase and read the ACLS Provider Manual
or borrow one prior to coming to class 
BLS Healthcare Provider Course
The BLS for Healthcare Providers course teaches the skills of CPR for victims of all ages (including ventilation with a barrier-device, a bag-mask device), use of an AED on adults and children, and relief of FBAO in responsive and nonresponsive victims. Written and skills evaluation are required for course completion.

This is a Provider course designed for first-time participants and those who have expired cards.
 Use of American Heart Association materials in an educational course does not represent course sponsorship by the American Heart Association. Any fees charged for such a course, except for a portion of fees needed for AHA course materials, do not represent income to the Association.
We also offer the following courses: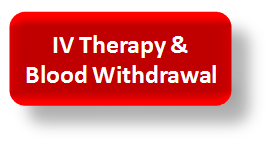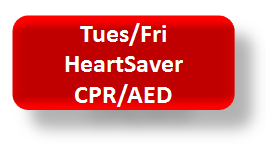 Contact Us:
                                                                           1.888.327.0003
                                                                          213.300.5045     local
 Our Class Coordinator, Taezsa S.,
 is standing by
 to answer any questions
Visit our website:
http://www.educatesimplify.com/
When & Where

CreativeResol-ve Wilshire Center
3580 Wilshire Blvd Suite 1705 C
4 hr Meter Parking on Kingsley or All day on Church Lot
Los Angeles, CA 90010


Organizer
Educate Simplify
BVNPT Approved IV Therapy & Blood Withdrawal Course
American Heart ACLS, BLS, PALS, NRP, Workplace CPR
     Call to Register!    213 300 5045       1 888 327 0003 
Educate Simplify dba: CreativeResol-ve Healthcare Education Company was founded in 2006 and offers an array of educational services ranging from American Heart Association courses to Continuing Education courses for medical, nursing and allied health professionals. 
Use of American Heart Association materials in an educational course does not represent course sponsorship by the American Heart Association. Any fees charged for such a course, except for a portion of fees needed for AHA course materials, do not represent income to the Association
ACLS - Wednesdays & Sundays