San Diego's leading party animals come together to bring you one for the ages. ACID NEW YEARS W DJ PIERRE at a Secret Location!
About this event
Come party with us & DJ PIERRE
LINE UP
DJ Pierre
Oscar P
+ Special Guests (Late Night)
DJ Ideal
Rock Da Discotek
Terry Jasinto
Kale
Kali
Ribbon
Back in the day when acid was just a tab, DJ Pierre was holed up in his bedroom inventing a sound which would impact on the music scene forever. In 1986, 'acid house' was in its pre-infancy when DJ Pierre picked up a Roland TB-303 and the infamous "Acid Tracks" was born.
Not many artists in the history of dance music can list Carl Cox, Daft Punk, Richie Hawtin, Junior Vasquez, Danny Tenaglia, and Michael Mayer (Kompakt Records) as fans. Not many can claim responsibility for helping kick start the careers of Felix Da Housecat and Roy Davis Jr. Not many can lay claim to giving birth to a genre and pioneering a sound that had the whole world dancing and imitating for over thirty years. DJ Pierre is a rare breed.
"My music is the center of my world", says the Acid Boss. "Once I get the vibe going, I can't stop. It's an intense feeling, fusing the rhythm and beats in an underground groove that makes the dance floor shake and people move. It's a very spiritual evolution for me — one that I take very seriously."
"House is always going to be here. There is always going to be some form of underground dance music. It's not going to snuff out. People will always have a need to express themselves," he says. "I get a really spiritual vibe from what I do. With the right beat, the right flow, I get a hypnotic feeling from the music I produce. I could be doing something more commercial, but then it wouldn't be true."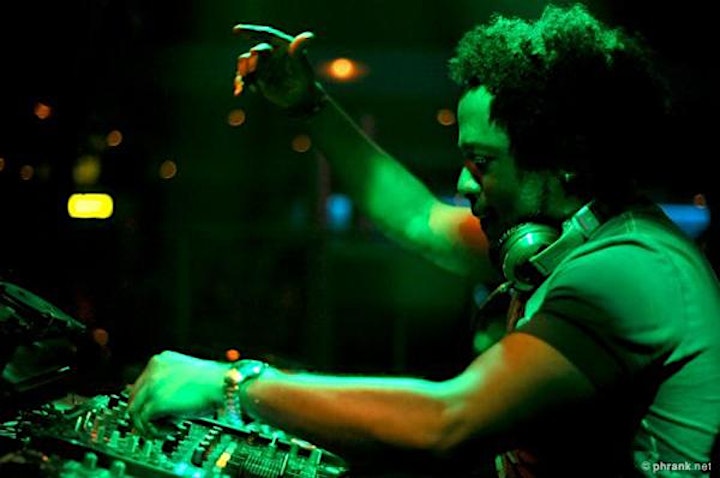 Organizer of ACID NEW YEARS W DJ PIERRE