Description
2 Days. 2 Stages. 21 Bands. This curated festival will be a collabrative gathering of all things psychedelic and freaky; drawing upon the creative efforts of an assortment of musicans, artists and vendors from all across the state of Texas and beyond! Join us on Friday July 7th and Saturday July 8th at BackYard On Bell to experience this interactive outdoor festival just off of Downtown Denton Square.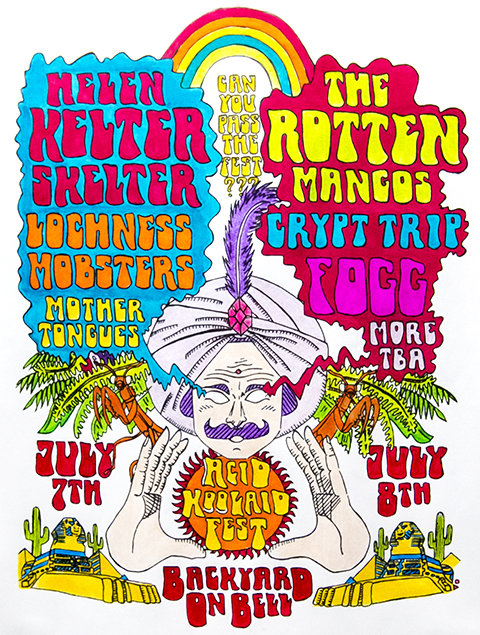 LINEUP INCLUDES:
- THE ROTTEN MANGOS (ATX)
- HELEN KELTER SKELTER (OKC)
- MOTHER TONGUES (dTX)
- LOCHNESS MOBSTERS (ATX)
- CRYPT TRIP (SMR)
- FOGG (FTW)
- ACID CAROUSEL (DFW)
- CLAIRE MORALES (dTX)
- THE SUN MACHINE (ATX)
- MEAN MOTOR SCOOTER (FTW)
- ASTRAL BLUE (SMR)
- SAME BRAIN (FTW)
- MINK COATS (dTX)
- VICIOUS FIRS (FTW)
- BAD BEATS (dTX)
- MONOCULTURE (DFW)
- SUNBUZZED (dTX)
- SMOKEY MIRROR (FTW)
- FELT & FUR (dTX)
- THE SEAN TORRES QUARTET (dTX)
- MAESTRO MAYA (dTX)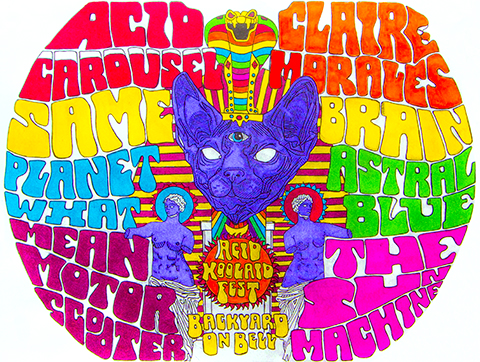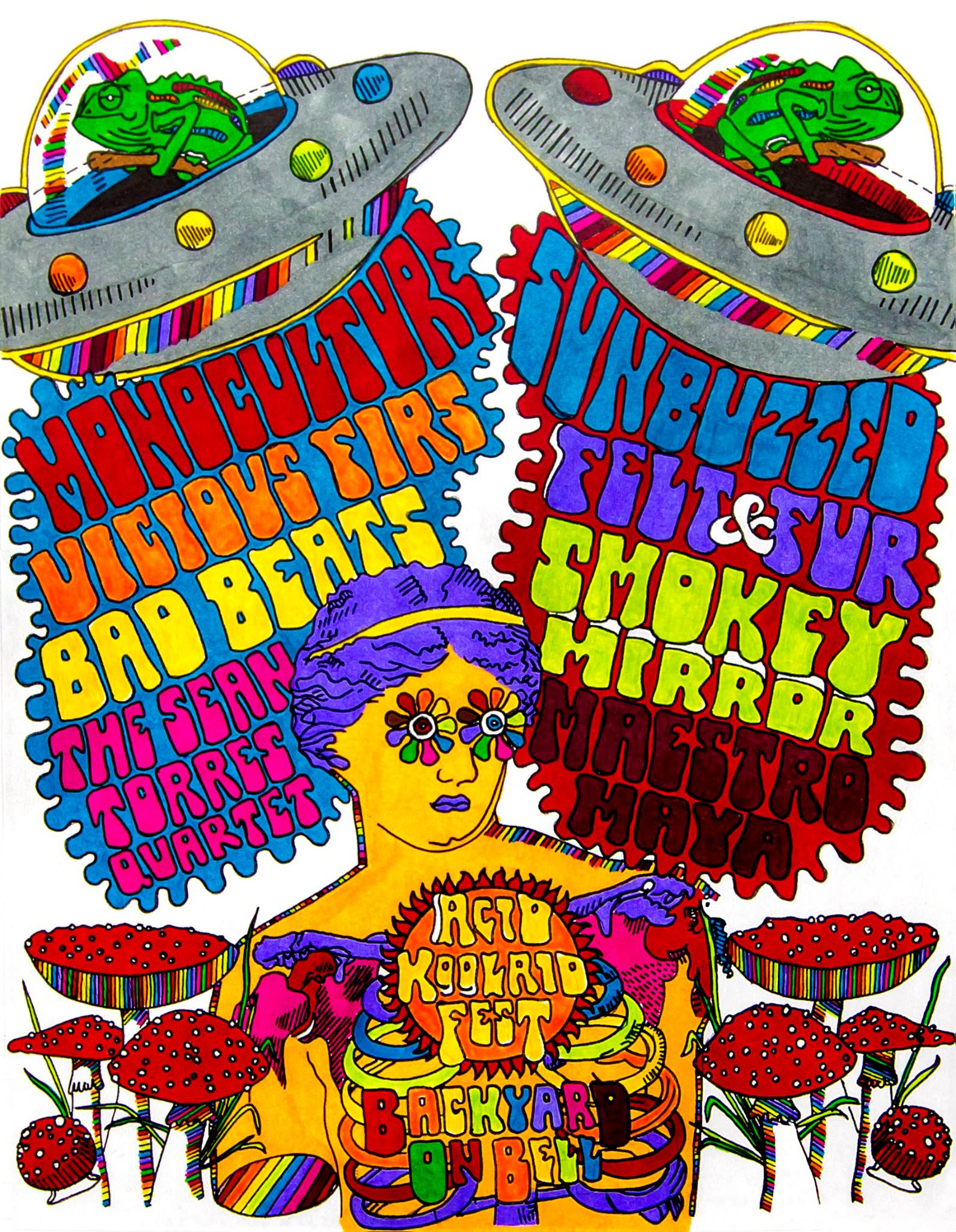 ∞∞∞∞∞∞∞∞∞∞∞∞∞∞∞∞∞∞∞
CAN YOU PASS THE FEST??