ACIA华美投资协会经典讲座系列 - Changes and Trends in College Admissions – 大学入学申请的趋势及改变...
Description
What has changed in college admissions and how will it impact you? What kind of advantages and disadvantages should you consider when applying early action or decision? Many students and their parents here have these questions. We, ACIA, are honored to have Greg Czarkowski, Former Santa Clara University Admission Counselor and FLEX College Counselor, to share his experience and talk about early admission stats/trends and the key changes to consider in the college application process.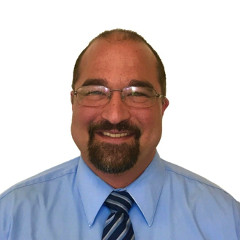 Greg Czarkowski
FLEX Info Bank Team & Master Consultant
Flex helps hundreds of students each year navigate college admissions. Reserve your spot in our free seminar for more information!
We welcome you to join the seminar!
Seats are limited!
Agenda
Registration & Networking
Welcome Introduction
Changes and Trends in College Admissions - Greg Czarkowski
Break 10 mins
Changes and Trends in College Admissions - Greg Czarkowski
Q & A
我们知道大学入学的申请现在有所改变, 那么有哪些改变呢?如此的改变会影响到学生的权益吗?在提前申请大学的同时有什么优势或劣势是学生应该去考虑呢?这次我们ACIA华美投资协会请到了新法教育学院大学入学申请顾问Greg Czarkowski,来和我们讲解一下现今大学入学申请的趋势和改变。
能在大学入学申请的过程中取得成功,掌握现今入学申请动态及方向是很重要的。希望在这次的讲座与分享中,能让您了解更多有关提早入学申请和入学申请的改变及趋势。
因场地座位有限,欢迎您及时报名参加!