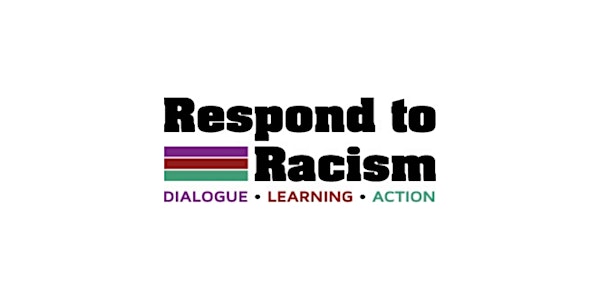 Achieving World Citizenship
Please join us on Monday February 6 for an insightful evening conversation from Bob Henderson and Joycelyn Jolly.
About this event
We will explore how bias is taught in the early stages of human development as supported by current brain research. Additionally, we will explore mitigating factors to eliminate maladaptive beliefs resulting from bias. In doing so, we will discuss the concept of world citizenship as a means to create a globally integrated world. To bring about such a world will require us to rid ourselves of all forms of pre-judgments involving race, class, culture, creed, nation, gender, and economics. These factors are major barriers to creating a just, diverse, inclusive, and peaceful world community.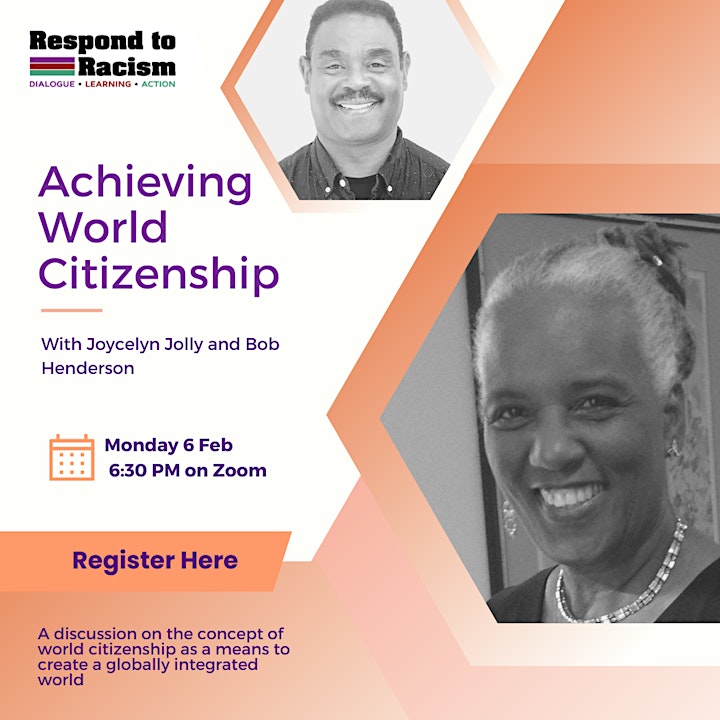 RTR will email the Zoom link to those who register prior to the Monday meeting. The links will go out on Sunday February 5th and again on Monday February 6th.
Please visit our website: https://www.respondtoracism.org for updates, resources and events.
Thanks for your continued support.
Respond to Racism