Achieving the Bold Goal - Closing the Gap in Breast Cancer Disparities in t...
Event Information
Location
Oakland Museum
James Moore Theater
100 Oak Street
Oakland, CA 94607
Description
"Achieving the Bold Goal" is community-based discussion forum and presentation on addressing breast cancer disparities and achieving health equity among communities of color and underserved communities in the East Bay. This event is a collaboration between the UC Berkley School of Public Health Graduate School of Health Policy and Management and Circle of Promise.
"Achieving the Bold Goal" program will feature a keynote speaker and panel discussions on strategies to address breast cancer disparities and translating those strategies into action, and research presentations on breast cancer disparities specific to Alameda and Contra Costa Counties.
Research topics covered will include: clinical trial participation which ethnic and racial minority women; the extent to which ethnic and racial minority women receive better quality of breast cancer care and achieve better outcomes when receiving breast cancer care from specialty hospitals compared to non-specialty hospitals; and the impact of social determinants of health on the quality of life among a racially and ethnically diverse sample of breast cancer survivors.
Confirmed speakers include: Jeri Lacks, granddaughter of Henrietta Lacks; Mahasin Mujahid, MS, PhD, FAHA Chancellor's Professor of Public Health, Associate Professor of Epidemiology Director, Epidemiology and Biostatistics, Master of Public Health Program Co-Director at UC Berkeley; Kim Rhoads, MD, MS, MPh, Assistant Professor of Surgery, Stanford university; Amal Khoury, MD, MPh, breast cancer surgeon, Associate Physician Diplomate UCSF School of Medicine Breast Oncology Program; Zhonnet Harper, Breast Cancer Patient Care Navigator, Highland Hospital and Vice Chairman - Alameda County Department of Public Health Commission; and Komen research grant recipients Brinda Venkatesh PhD, and Sarah Lewis, PhD, and Shyrea Thompson, Senior Director, Strategic Initiatives - African American Healthy Equity Initiative, Susan G. Komen.
This event is FREE. A light breakfast and coffee will be served beginning at 7:15a. For more information, contact rmsmith@breastcancerpartner.com.
Please join us to take action to achieve the bold goal of reducing breast cancer disparities by 25% over the next 5 years!
This event is made possible through the support of the Anthem Blue Cross Foundation, TerSera Therapeutics, and Circle of Promise Northern and Central California.
---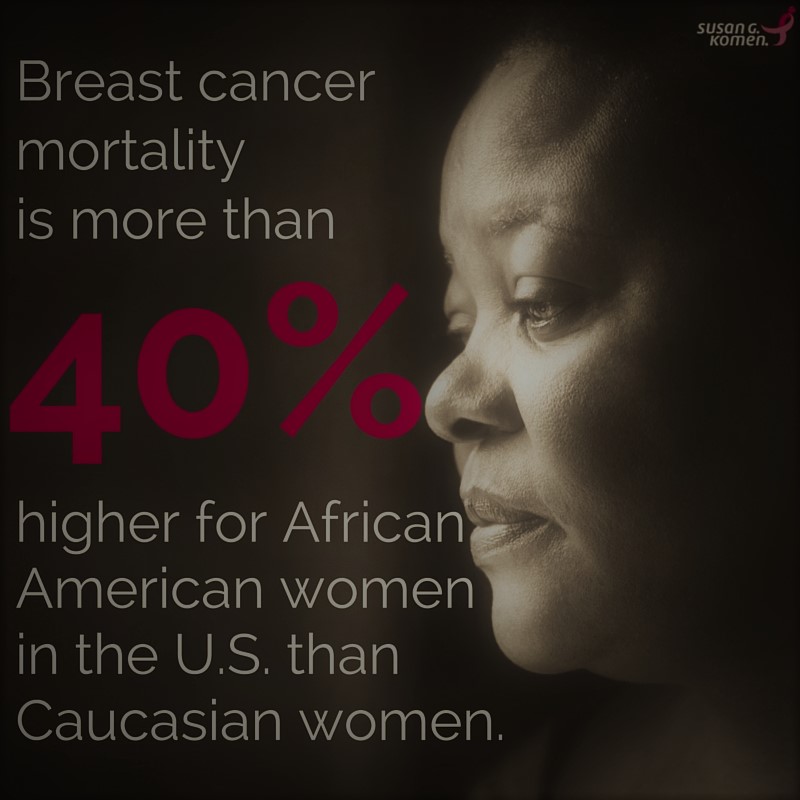 Date and Time
Location
Oakland Museum
James Moore Theater
100 Oak Street
Oakland, CA 94607