About this Event
In the wake of the global premiere of James Cameron, Arnold Schwarzenegger and Jackie Chan's documentary, The Game Changers, join together with Chelsea Piers Fitness and Plant Powered Metro New York to dig into the evidence of how to reach peak performance.
You'll learn about how whole food, plant-based nutrition can fuel our workouts, speed up recovery time, build maximum endurance and propel us into peak performance. Hear the stories of a medical professional, spartan racer and personal trainer on how they achieved their best health and performance with an unconventional yet liberating approach to nutrition.
Featuring: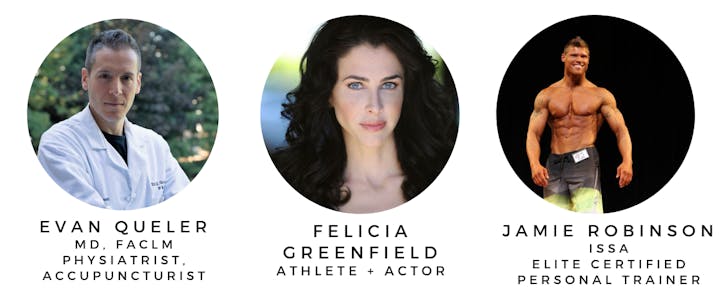 Evan Queler, MD, FACLM, physiatrist, board-certified in Lifestyle Medicine and Physical Medicine and Rehabilitation, licensed in Medical Acupuncture, certified in Power Yoga and a practitioner of Foundation Training.
Felicia Greenfield, spartan competitor, actor & film producer and co-founder of animal adoption campaign @RescueMenUSA. @feliciaginnyc.
Jamie Robinson, ISSA Elite Certified Personal Trainer, certified Corrective Exercise Specialist, and health & wellness coach with 14 years experience. Jamie dedicated much of his 20's and early 30's to bodybuilding and has competed in the Eastern USA's Physique.
Program includes delicious bites from Chef Anthony Spino of Anthony's Eastside and local farms and vendors, along with a culinary demo by Saladmaster.