Actions and Detail Panel
Achieving Mental Clarity to Evolve Your Business
Thu, Mar 23, 2017, 6:30 PM – Fri, Mar 24, 2017, 12:00 PM EDT
Description
This is a three part seminar - offered between March and June - designed to help women build their business from the inside out with trainer and consultant, Annika Hurwitt, Ph.D.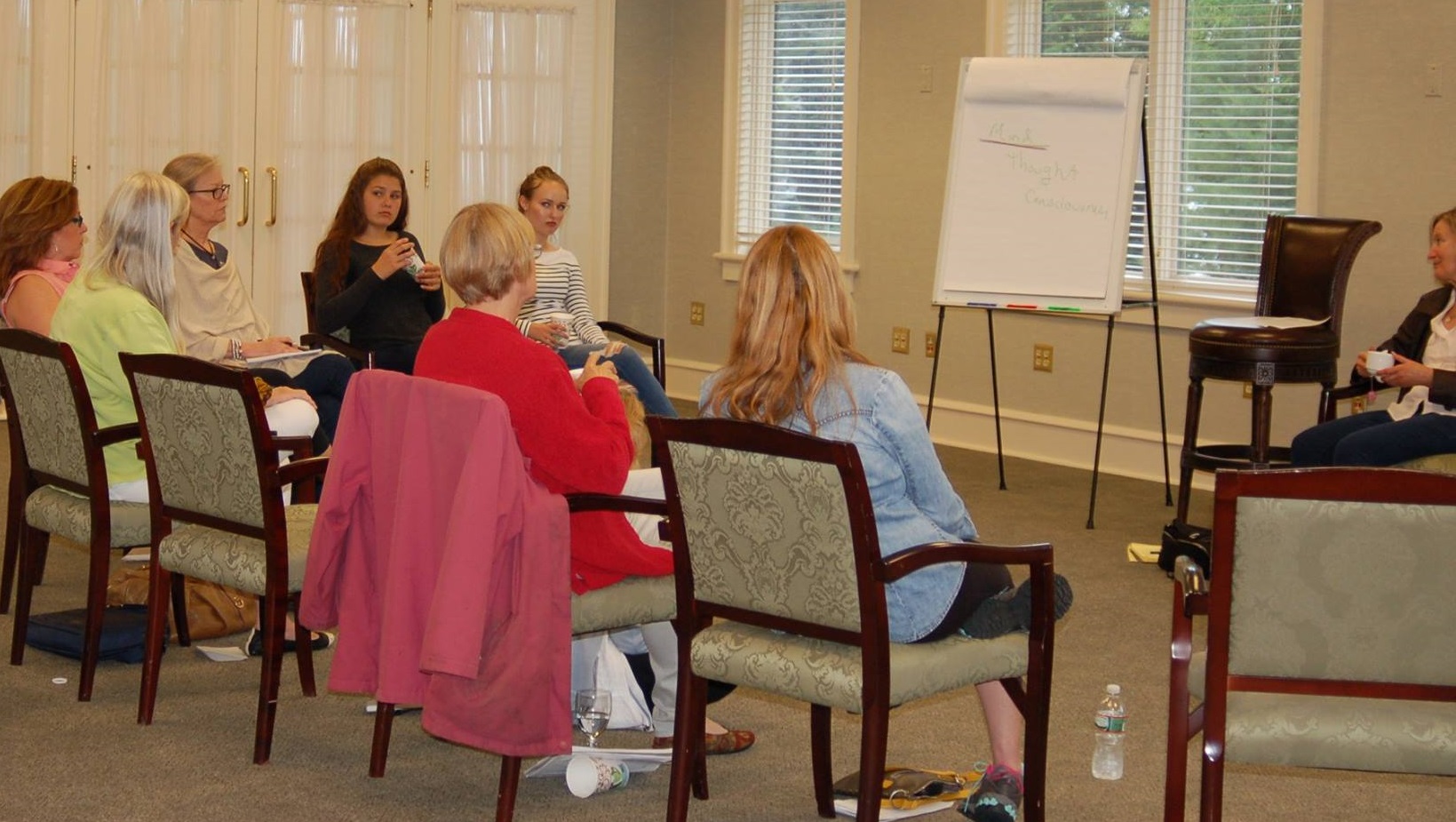 This first workshop will provide you with a fundamental understanding of what actually allows you to experience mental calm and clarity on a consistent basis, without the use of exercises or techniques.
Timing and Format of the Workshops
Arrival and Refreshments: Thursday 6:30 pm
Opening Session: Thursday 7:00pm - 9:00pm
Morning Session: Friday 8:00am - Noon
You may choose to take the first session on March 22-23 as a standalone introduction for $75, or you can sign up for the entire program for $375.
Part One: March 23-24, 2017
Foundations in sustainable principles for achieving and maintaining mental calm and clarity.
Part Two: April 27 - 28, 2017
A chance to review and deepen your results from the first seminar, and then move into vision work and strategic planning for your business.
Part Three: June 1-2, 2017
Harvesting the results to deepen your understanding of the principles behind sustainable mental clam and clarity, and refining your vision and plan.
The Value
Together, the three workshop dates will provide you the foundation to create and refine your vision and do strategic planning in an unusually effective manner.
Working regularly with companies of all sizes, Annika has seen this seminar increase the bottom line in every company she's worked with. Annika is offering this format to women entrepreneurs of Maine to help them achieve the same results in a much less expensive and user friendly format.
About the Paradigm
Like everything else in nature, you're designed for success - to function in psychologically healthy ways that lead to your success in life. This is because there's an evolutionary intelligence behind life that is built into you. But when you don't understand the Principles that govern your mental life, you can't take advantage of nature's design for mental clarity, calm and success.
A new paradigm has been discovered which makes clear the source of your psychological experience of life. This discovery has been shown to reduce stress and increase mental calm and clarity.
Understanding these Principles has allowed many people to take their businesses from floundering to thriving – to get their businesses on an evolutionary track that's sustainable. This has significant impact on the bottom line.
FAQs
How can I contact the organizer with any questions?
email annikahurwitt@gmail.com
Is my registration fee or ticket transferrable?
Yes, you may transfer your registration, but please notify Annika in advance.