ACHIEVING FINANCIAL INDEPENDENCE ON $100 Per Month!- THE $100 SOLUTION
Listen and Learn from "The Coach" - Yes a Real Coach-JACK FULLERTON
About this event
THIS WILL BE A SPECIAL BAWB VIRTUAL ONLINE ZOOM WEBINAR
Log On a little Early if you can
7:00 Pm PST the Webinar starts and ends by 8:30 Pm PST
Thursday October 21st , 2021
ACHIEVING FINANCIAL INDEPENDENCE ON $100 Per Month!
THE $100 SOLUTION
Listen and Learn from "The Coach" - yes a Real Coach
JACK FULLERTON
Join us to LISTEN and LEARN the Wisdom from this successful Old Timer and some of the time tested strategies and investment philosophies he has followed and continues to share today.
YOU WILL LEARN:
The Consequences of Not properly Understanding ASSETS, INCOME, and CASH
Do you REALLY NEED 100 Properties?
The TEN Year Philosophy
About Breaking Payments into Pieces
Pay NOW or LATER (the Sacrifice period)- Your Choice
The Fullerton Formula
Integrity and Negotiations
What are Shadow Sellers ?
The importance of Staying Close to Home
DO NOT MISS THIS EXTREMELY INSIGHTFUL DISCUSSION!
About Jack H. Fullerton- Real Estate Coach
Jack Fullerton was a successful; internationally known Swimming and Water Polo Coach who NEVER played Water Polo in High School.  Through study and application he had taken his College teams to a number of State and National Titles. He was named Water Polo Coach of the year for 1983. After earning Bachelor and Masters Degrees at U.C.L.A., Jack continued to study under Olympic Coaches until he was able to compete with his mentors.  His education in real estate is equally as extensive.  He was a member of the Academy of Real Estate where he received the Pathfinder Award.  He has been listed in Who's Who in Real Estate.  In 1997 Jack received the MEA award from the Phoenix Foundation.  He was awarded the first "Rohny Award" in 2014.  Jack also worked with Jim Rohn as an Executive Marketing director for over 5 years where he increased his knowledge of success and success principles.  
After 8 years of investing in real estate part time he retired from his college position. That was over 38 years ago.  Jack is the past author of Money Fundamentals Newsletter. For over 30 years he ran the Commonwealth of OC- Orange County Real Estate Club where many successful real estate investors and instructors have learned the principles of successful real estate investing.  The Commonwealth was nationally known for its outstanding education.  He presently manages his real estate investments, teaches and shares the principles of his success.
He started buying single family homes years ago as a college professor and coach.  Jack has acquired personal wealth and knowledge through the study and practice of creative real estate.  Known as a problem solver, he has acquired millions of dollars of real estate over the years.
Jack is a firm believer to be successful you must study success. He has shown by his results, in more than one field, anyone through study, increased knowledge, desire and application can become successful.  Jack enjoys sharing and teaching these principles of success to others.  He will show you some of his techniques he used to successfully invest in real estate while taking care of the other guy first.  He will show you how you too can accomplish the same.  His investment techniques DO NOT REQUIRE A GREAT DEAL OF MONEY.
Jack has become the 'Real Estate Coach'.  His motto is 'CAN DO'.  If a Water Polo Coach can, why can't you become financially successful?
THIS WILL BE A VIRTUAL ZOOM WEBINAR MEETING!
ANYONE CAN ATTEND
Thursday 10-21-021 at 7 Pm PST Promptly
IMPORTANT: We have VERY Limited Space in the Online ZOOM Meeting Room and this event will SELL OUT so to assure yourself access PRE-Register ASAP.
Anyone and Everyone Can Attend this Zoom Meeting
This is FREE to BAWB MEMBERS in GOOD STANDING BUT you MUST PRE-Register before the Deadline.
Save $5.00 by PRE-REGISTERING which ENDS Sunday 10-17-21-2021 @ 11:59 Pm PST
$20 for All Others if PRE-Registered by 11:59 Pm on Sunday 10-17-2021
Thereafter $25.00 for anyone to Register.
IMPORTANT TWO STEPS- FOLLOW THESE STEPS
STEP # 1 -REGISTER HERE THRU EVENT BRITE & PURCHASE A TICKET RIGHT HERE ON THIS SITE
STEP # 2 -You will then receive in the CONFIRMATION Email Event Brite will SEND TO YOU with a special ZOOM meeting URL link to use so you will be able to attend the Zoom Webinar.
VERY IMPORTANT - PLEASE READ THIS - Now SAVE that Zoom Meeting URL LINK and Mark it down in your Calendar! as you will NEED IT TO Access the Webinar
NOTE: There will be no refunds if you are unable to attend the Live Webinar but a Limited time Replay will be made available after the event as long as no technical glitches occur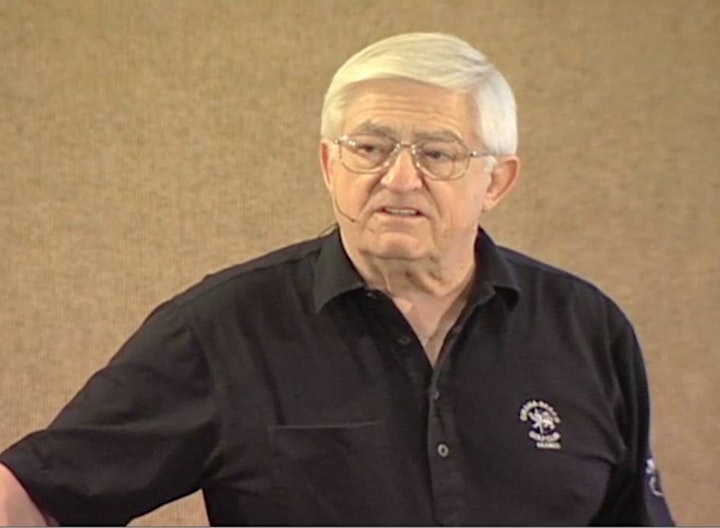 Don't Miss this Opportunity to Listen and Learn From "Coach" Jack Fullerton
Date and time
Location
Refund policy
Organizer of ACHIEVING FINANCIAL INDEPENDENCE ON $100 Per Month!- THE $100 SOLUTION
BAWB is your source for practical Knowledge, information, discussion, and networking for Real Estate Investors. BAWB is an organization designed to educate and inform both the beginning and seasoned investor
At various times throughout the year, BAWB sponsors some valuable, extremely educational, and downright fun, workshops that cover specialized Real Estate related investment topics and strategies.
These relatively inexpensive workshops are a true real value as they are promoted with a limit on attendance. They are purposely held in a smaller group setting so that attendees can get lots of attention from the instructors and have many of their questions addressed. The networking with otherworkshop attendees at these events is fantastic. We encourage you to support our organization with your attendance.