Description


A Comprehensive Approach to Achieving Better Outcomes for the Lower Mobility Patient
This course will focus on appropriate solutions to achieve better outcomes for TT and TF lower mobility users. These solutions will include component selection, material selection, and reimbursement answers. Discussion on the challenges of walking in confined areas, transferring, ambulating on uneven surfaces and using assistive devices will be covered. Alignment and gait training techniques will be included in this course.
Location:
Join us at the Ottobock North American HQ in Austin, TX. The training will take place in our state-of-the-art classroom facility. An optional tour of the office will be available after the course.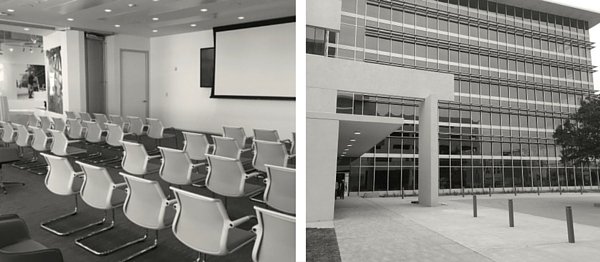 Presenter: Mark Edwards, MHPE, CP
Mark Edwards is the Director of Professional and Clinical Services for Otto Bock Healthcare. He was formerly the Director of Prosthetics Education at Northwestern University's Prosthetics-Orthotics Center. He has lectured nationally and internationally and has authored many journal articles. He has his Master's degree in Health Professions Education from the University of Illinois at Chicago and has been certified in prosthetics by the American Board for Certification since 1985.
Credits:
O&P Credits: ABC has approved this course for 3.25 scientific and .50 business CEUs.
PT Credits: This activity has been approved by the Texas Board of Physical Therapy Examiners for 4 CCUs for PTs and PTAs.
Schedule:
8:00am - 8:30am -- Registration and Light Breakfast
8:30am - 12:30pm -- Course, followed by a Q&A session
12:30pm - 1:00pm -- Lunch (Optional)
1:00pm - 2:00pm -- Tour of Ottobock office (Optional)
Meals:
An optional light breakfast and lunch will be provided. Please list any dietary restrictions upon registering.
Hotel:

If you are looking for overnight accommodations, there is an Ottobock rate available at the Aloft Hotel which can be reserved at www.aloftaustinatthedomain.com/Ottobock. Just click the link and choose your dates; the rate is pre-loaded. If the corporate rate is not available, please contact ML.Jakala@ottobock.com for alternative options.
Questions:
If you have any questions, please contact the Ottobock Education Team at uslmseducation@ottobock.com or call 800-328-4058 and ask to speak with an Education Coordinator.
*If there are less than 5 individuals registered 3 weeks before the course date, Ottobock reserves the right to cancel the course. If you'd like to check with us before booking a flight, please call Ottobock at 800-328-4058 and ask to speak to an Education Coordinator.