Description
Achieve Your Business Growth Goals with
the Great Decisions Framework
Presented by The CraneWorks
Enter promo code: GDF2017 for lowest price!
Go into 2017 ready to act on your top growth strategies. Learn what the Great Decisions Framework can do for you to stay focused in spite of shifting outside forces.
AGENDA
5:00 – 6:00 p.m. Networking and Holiday reception with snacks and beverages
6:00 – 8:30 p.m. Workshop Session
TAKE AWAYS:
Your compelling vision for business and leadership growth in 2017 and beyond

Top strategies for growth

Your Value Circle to point short-term action toward long-term results

Actions you can take now

The Great Decisions Framework Workbook I
Who Should Attend: Business Owners of existing small and mid-size companies, CEOs of B-Corporations, Corporate Contractors, Principals of Professional Practices, Executive Directors of Non-profits with strategies, to generate revenue
The Great Decisions Framework (GDF) is a visual framework for strategic thinking, action and decision making to achieve your financial and non-financial goals.
For questions contact: Darlene Crane at dcrane@thecraneworks.com
Co-Facilitators: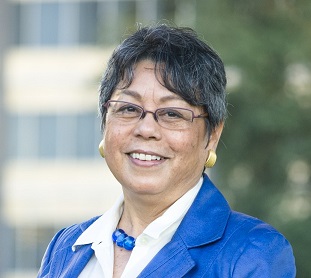 Darlene Crane, President, The CraneWorks
A Passion for Independent Business Growth and Great Decisions
For over a decade Darlene has researched and delivered individualized business growth advising, programs and tools. She guided over one hundred businesses through major business steps to sustain and grow their businesses. She is the author of a textbook, Executive Accoutability: Creating an Environment for Business Value From Technology drawing on her M.B.A. courses, consulting and program management experience.
Seventy percent of Darlene's advising clients and graduates of her growth group programs increase gross revenue from 10 - 100% within a year of serivice delivery. She tailors tools and advising according to the owners expertise, learning style, and values to achieve business and greater goals. Darlene uses visual thinking to help owners visualize the future, work through difficult decisions and lead strategically.
She made her reputation for generating business results by successfully completing major business turn arounds as a financial manager. As a consultant she helped executives make challenging decisions on technology initiatives and company restructuring effecting billions of dollars in employee and investment assets. She guided ten Vice Presidents managing hundreds of staff in the adoption of new technology, processes and customer interactions in less than four months. Her clients included Visa International, Southern California Edison, as well as investment companies and financial institutions.

​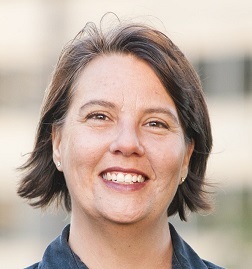 Amy Barr, Principal, A2B Strategy
amy@a2bstrategy.com
Amy is master practitioner of business model development using the Business Model Canvas and uses it as a foundational tool in her strategy practice. As an early adopter of the canvas, she trained with creator Alex Osterwalder between 2010-2014. The canvas is an effective innovation tool for all size and type of value creator.
Amy believes that organizations exist to create value for society and that those who create value for the broadest set of stakeholders -- customers, employees, partners, investors, community -- will thrive.
Amy combines a strong operations background with strategy development expertise to help leaders plan and implement strategic initiatives, including
Organizational Strategy: Strategy Development & Planning, Business Model Development
Go To Market Strategy: Market Research, Ideal Targets, Value Propositions, Channels, Partnerships
Operations Strategy: Service Design, multi-channel Customer Experience, Business Process Design
Prior to founding A2B Strategy in 2008, Amy spent 15 years managing quality improvements, technology implementations, and merger & acquisition integrations, both as an employee and a consultant, with Fortune 500 financial services companies. These initiatives spanned all corporate functions and Amy gained deep experience in Service Operations, Customer Experience, Process Design & Improvement, Project and Change Management.
Partner: Cindy Solomon, Founder SUPA Product Academy
cfsolomon@gmail.com