Description

A POWERFUL 2 DAY TRAINING EVENT w/ COACH CJ ARETE!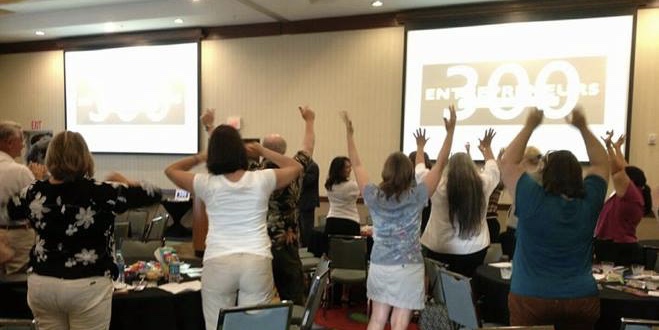 Our Achieve Anything Biz Event is coming back BIGGER and better March 9th and 10th in Dallas!
THE THEME:
Money, Marketing and Mindset Strategies for business growth!
NETWORKING, FUN, ENERGY, TRAINING and ONLINE MARKETING TRAINING!
Time to get away from the Facebook page and connect with some REAL LIVE entrepreneurs.
#NoExcuses #NoReasons #NoThinkAboutIt
Let's just DO IT champions!

You'll Learn:
>How to overcome anything and Achieve Anything w/ Coach CJ's powerful system!
>Powerful Social Media Marketing Secrets
>Amazing Insider Internet Lead Secrets!
>Awesome Sales Secrets and
>Much Much more with Coach CJ and the Gang!
Who is Coach CJ?
>Was once homeless with his family of 5 sleeping in his car until...
>He discovered a breakthrough system that changed everything!
>6 Book Author
>18 Year Seminar Speaker
>Success Coach of tens of thousands of home business owners!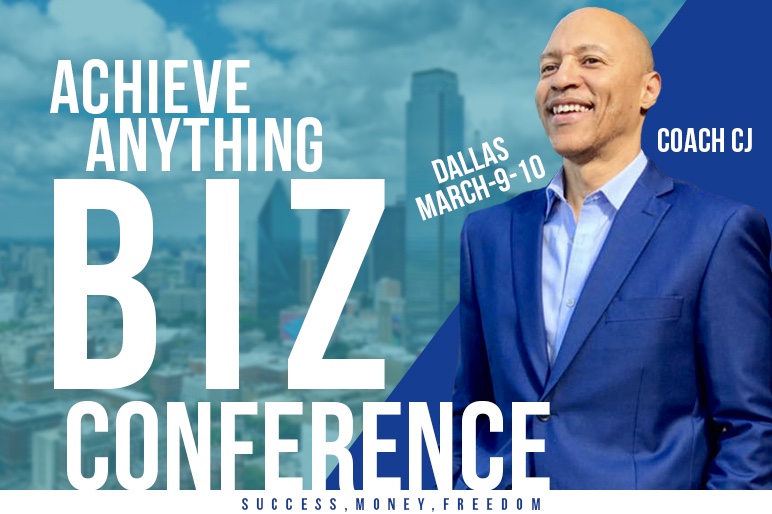 Date, Time, Location for the 2 DAY EVENT:
>Date: 2 Day Event (Friday, March 9th, and Sat, March 10th)
>Times: Friday (5:30PM to 9:30PM) and Sat (9:00AM to 3:30PM)
>Location: Aloft Hotel Plano Texas. 6853 North Dallas Parkway, Plano, TX 75024
Who should attend?
>Entrepreneurs
>Home Business Owners
>Authors, Speakers and Coaches
>Online Marketers
>Network Marketers
Why should you attend?
>If you want to add extra zeros to your bank account!
>If you want to earn 10k+ a month!
>If you want to live lifestyle freedom and quickly quit your day job!
>If you want to spend more time with your family and travel!
>If you want to wake up when you like and make money from your bed or couch!
Questions:
>Contact the Honey Badger (Aida Arete) for more information at: 972-704-5814

Ok you have tons of reasons to attend.
Winners don't need excuses.
Find a ticket and buy it today!
Your life will never be the same!
We love ya!
-CoachCJ and the Achieve Anything Gang!
TESTIMONIALS:
"the conference gave great detail of the sales cycle and process."-Trevoy Pointe
"After attending just one training event, I now have 3 million in contracts" -Ray (Red Rooster)
Join Coach CJ and the Honey Badger, Aida Arete!
Get your tickets today.