ACHE WFC & HIMSS Education & Networking Event: Achieving Healthcare Security & Innovation Breakthroughs

Friday, April 28, 2017 from 9:00 AM to 3:45 PM (EDT)
Event Details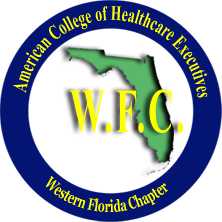 The Western Florida Chapter  of 
American College Healthcare Executives 
(An Independent, officially designated healthcare executive group of the ACHE for Western Florida)
in partnership  with the Central and North Florida Chapter of the Health Information and Management System Society (HIMSS)

ACHE WFC & HIMSS Education & Networking Event: Achieving Healthcare Security & Innovation Breakthroughs
Please join us for a special 6.5 hour Education Event
Hosted by  South University
When: Friday, April 28th, 2017
Agenda: 
9:00 AM - 9:30 AM: Registration and Networking
9:30 AM -10:30 AM: Keynote Presentation - Dr. Thompson Boyd, Physician Liaison at Hahnemann University Hospital
10:30 AM -12:00 PM: Leading Information Safety:  Planning for Data Privacy & Security (Panel Discussion)
12:00 PM - 1:00 PM: Lunch (Provided)
01:00 PM – 2:00 PM: Keynote Presentation - Trey Lauderdale, Founder & President, Voalte
2:00 PM - 3:30 PM:  Technology Innovation Changing the Face of Healthcare Delivery (Panel Discussion)
3:30 PM – 3:45 PM: Closing Remarks
Location:
     South University
     4401 N. Himes Ave. #175
     Tampa FL 33614
Program Description
Leading Information Safety:  Information technology is increasingly a part of every aspect of the healthcare industry.  While more organizations are implementing new technology, patients remain concerned about the privacy and security of their information.  Healthcare executives are asked to lead the way in security initiatives without knowing where technology will lead us in the coming years while obtaining the buy-in and trust of staff, patients and the community.
Technology Innovation:  There is a necessity to take stock of where the medical community stands on change and innovation, specifically regarding the use of technology.  The demand for higher quality healthcare at a lower cost creates an imminent need for change and innovation in healthcare delivery.
Leading Information Safety
Moderator
Elliot Sloane, PhD, FHIMSS 
Dr. Elliot Sloane is a HIMSS Fellow, and for 15 years has led HIMSS volunteer initiatives in privacy and security, health information exchange, medical device safety and security, and interoperability. Sloane is the HIMSS delegate, and elected Co-Chair, of the worldwide Integrating the Healthcare Enterprise (IHE) standards, testing, and certification programs that are used in the US, Europe, and Asia, and he has a seat on the IHE USA board. Dr. Sloane's nonprofit CHIRP organization delivers consulting, education, and expert testimony on these matters for US government agencies including FDA, FCC, NIST, NSF and ONC, as well WHO and international ministries of health. Sloane has an active monthly speaking schedule at academic and professional society meetings supporting improved patient care and safety leveraging proven, open-source interoperability and security standards. He also conducts research and teaches online eHealth and mHealth graduate courses at Villanova University.
Panelist & Keynote Speaker

Dr. Thompson Boyd, Physician Liaison at Hahnemann University Hospital
Thompson H. Boyd, III, M.D., FACHE, CHCQM, CPHIMS, CPHM, has been a physician in Internal Medicine for over 24 years, and then in 2007 went to work full-time at Hahnemann University Hospital as the Physician Liaison. Since 2010 he has served on the Board of the American Board of Quality Assurance and Utilization Review physicians. Service with HIMSS has included membership on the Privacy and Security Steering Committee, with the Public Policy Committee, and now with the newly formed Clinical & Business Intelligence Committee. In October of 2012, The Spirit of HIMSS Award was giving for the work in Public Policy and Advocacy.
Panelists
Patricia Calhoun, Attorney, Carlton, Fields, Jordan, Burt, P.A.
Tish Calhoun is a former registerd nurse, now attorney, who assists hospitals, surgery centers, physicians and other health care related businesses with privacy issues, HIPAA, HITECH, risk management, licensing, Stark and anti-kickback compliance, medical staff bylaws, physician credentialing, peer review, EMTALA, involunary treatement, Florida Baker Act, and medical malpractice defense. Ms. Calhoun provides assistance complying with licensing and accreditation agencies such as the Agency for Health Care Administration, the Centers for Medicare and Medicaid and the Joint Commission. Ms. Calhoun also defends health care providers in the courtroom with extensive experience in medical malpractice defense and oher heath care related claims.
Nolan Scaife, Doctoral Researcher, University of Florida 
Nolen Scaife is a doctoral researcher at the University of Florida focused on systems security.  He received his B.S. from the University of Massachusetts Lowell and his M.S. from the Georgia Institute of Technology while working in various industry security roles.  After nearly 10 years in industry, he entered academia full-time to pursue a career in security research and teaching.  Recently, he and his team developed a robust detector for ransomware which focuses on identifying and stopping changes to data.  He is currently developing this technology, CryptoDrop, into a commercial offering and expects it to be widely available in April.  
Technology Innovation
Moderator
Sherry de Cuba, Chief Information & Compliance Officer, Treasure Coast Community Health
Sherry de Cuba is the CIO & Compliance Officer at Treasure Coast Community Health in Vero Beach, Florida.   Ms. de Cuba also serves as the President of the Central & North Florida Health Information and Management Systems Society (HIMSS) She holds an Education Specialist Degree in Curriculum and Instruction- Instructional Technology from the University of West Florida in Pensacola Florida. Ms. de Cuba has worked extensively in Community Health Centers and has led Treasure Coast Community Health through its implementation of Electronic Health and Dental Records with oversight for the training and administration of technology and compliance for the organization.  The organization currently employees over 35 medical, behavioral health and dental providers.  She also oversees the Privacy & Security of the organization with focus on meeting HIPAA and HITECH requirements for Healthcare organizations.
Panelist & Keynote Speaker
Trey Lauderdale, Founder & President, Voalte
Trey is the visionary leader behind Voalte. He has helped grow the company since its inception in 2008, and led the sales organization in deploying thousands of smartphone solutions in some of the country's top hospitals. Trey's healthcare industry knowledge stems from experience with leading companies such as Siemens and Emergin. He graduated from University of Florida with a Bachelor's degree in Industrial Engineering, and Minors in Engineering Sales and Electrical Engineering. He earned his Master's degree in Entrepreneurship from University of Florida Warrington College of Business.
Panelists
Candace Smith, CNO, Manatee Memorial Hospital
Candace Smith is a results oriented healthcare executive with a proven track record of success leading organizations toward improved business processes, more effective clinical operations and bottom-line results.  In addition to being a transformational leader & strategic clinical program consultant with 20+ years of experience working on high profile healthcare assignments, Candace is also an innovative problem solver capable of striking the balance of people, process and technology, critical to building and sustaining a realistic healthcare organizational vision and executing service and operational strategies. Previously, Candace was the CNO at Voatle, a technology company that develops smartphone alternatives that simplify caregiver communication. As the only company to offer a comprehensive Mobile Communication Strategy, Voalte enables care teams inside and outside the hospital to access and exchange information securely. Voalte customers benefit from a solid smartphone infrastructure that supports their existing systems and expands to accommodate future technologies.
 Ben King, President, HealthSteps
Born with a technology gene, Ben started at an early age by teaching himself how to program computers. He has an insatiable appetite for cutting edge technologies and using them to solve problems. Specialties include designing solutions using cutting edge and open source technologies,team leader of multiple software development projects and software development: iOS, Mac OS X, Web, Unix. Ben is the CEO of HealthSteps, a digital health company developing technologies to improve outcomes, simplify care management, and connect patients, caregivers, and healthcare providers. The HealthSteps platform allows healthcare providers to customize digital care plans that can be shared and synced between patients and family members. HealthSteps is focused on clinical trial patients and pediatric healthcare providers. HealthStep's goal is to engage the family members and caregivers, in the patient's care plan to increase care plan compliance, reduce errors, and improve outcomes.
This program has been developed and is presented locally by the Western Florida Chapter of ACHE. The American College of Healthcare Executives has approved 3.0 Face-to-Face credit hours (formerly Category 1) for this program.
If you have any questions please contact Bill Auxier, Program Director at bill@billauxier.com

When & Where

South University
4401 N. Himes Ave., #175
Tampa, FL 33614


Friday, April 28, 2017 from 9:00 AM to 3:45 PM (EDT)
Add to my calendar
Organizer
ACHE- WFC (Western Florida Chapter)
ACHE WFC & HIMSS Education & Networking Event: Achieving Healthcare Security & Innovation Breakthroughs