ACHE & ASQ: Education and Dinner Event: Process Improvement Is for Everybody

Thursday, June 8, 2017 from 5:00 PM to 8:00 PM (EDT)
Event Details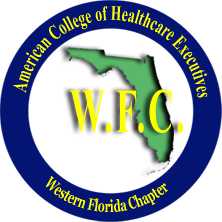 The Western Florida Chapter  of 
American College Healthcare Executives 
(An Independent, officially designated healthcare executive group of the ACHE for Western Florida)
in partnership  with 
 The American Society for Quality (ASQ) 
Hosted by    St. Joseph's Hospital – South
Event

ACHE WFC  Education and Dinner Event

Title

Process Improvement Is for Everybody

When

Thursday, June 8th, 2017

Time

5:30 pm - 6:30 pm (Registration, Networking & Dinner)

6:30 pm – 8:00 pm (Panel Program)

Location

St. Joseph's Hospital – South

6901 Simmons Loop,

Riverview, FL 33578
Directions 
From I-75 N, take I-75 South towards to Big Bend Rd; then take exit 246; Continue on Big Bend Rd and drive to Simmons Loop.
From I-75 S, take I-75 N to Big Bend Rd in Hillsborough County then take exit 246 from I-75 N. Continue on Big Bend Rd and drive to Simmons Loop. 
Program
The concepts behind process improvement have been developed and refined over the past 100 years and have been proven effective at producing superior results across many industries and settings. Despite its effectiveness, process improvement thinking has proven underutilized, especially in situations where process improvement experts are not involved. This session will simplify the concepts behind process improvement and make them more usable for healthcare leaders at all levels. The session will explain what process improvement is, offer insights for leaders to use the concepts in their daily work, and expose the participants to examples of processes many may not have considered to be candidates for process improvement.
Welcome Message 
Eddie Perez-Ruberte, CSSBB
Senior Lean Specialist / BayCare Health System 
Eddie is currently Senior Lean Specialist at BayCare Health Systems in Clearwater, FL overseeing the deployment of the lean thinking culture throughout the 14-hospital System. He is an author, speaker, facilitator, and has held an appointment as Instructor of Health Care Systems Engineering for the College of Medicine at Mayo Clinic where he was a Lean Consultant. He has taught, deployed and implemented Lean and Six Sigma concepts in healthcare, manufacturing, aerospace and nonprofits. Eddie obtained a BS in Mechanical Engineering from the University of Puerto Rico and MS in Aeronautics and Astronautics from Purdue University. He is a Certified Lean Expert from Honeywell and a Certified Six Sigma Black Belt from the American Society for Quality. He is currently the chairman of the Board at the Jacksonville Lean Consortium and ASQ SW Florida Section Chair. He is also Communications Chairman for the Western Florida Chapter of ACHE.
Moderator
Jim Cote
Senior VP Ambulatory Services, BayCare Health System
Jim Cote has been an innovative leader and expert in process improvement in the healthcare industry for the past 20 years.  He currently serves as Senior Vice President, Ambulatory Services for BayCare; with overall responsibility for home care, laboratory, imaging, ambulatory surgery centers, fitness centers, urgent care, wellness services, and much more.  Under his leadership, BayCare HomeCare embarked on a value stream analysis project resulting in significant process improvement in service, outcome, and cost along with a cultural shift in the patient experience. Before joining BayCare, Jim was senior Vice President and Clinic Administrator at Virginia Mason Health System in Seattle, WA. There he established strategic direction and provided oversight for ambulatory clinics, regional medical centers, and outpatient services.  In addition, his operational responsibility included departments of Surgery, Medicine, Radiology, Pediatrics, Ambulatory Surgery, Clinical Informatics, Laboratory, Radiology and the heart, cancer, orthopedics, digestive disease, and neuroscience service lines.  Cote developed an employer and retail strategy while at Virginia Mason resulting in urgent care, virtual visits, convenience clinics, and employer onsite clinics.   Prior to Virginia Mason, Jim's executive roles included director of ambulatory operations and executive director of an urban health center for Children's Hospital Boston and Director, OB-GYN, Boston Medical Center, MA.  He began his healthcare career as a medical technologist in the laboratory at Brigham and Women's Hospital in Boston. Jim is certified in Lean and has led or sponsored more than 40 improvement workshops while at Virginia Mason.  He holds a Master's of Business Administration in Healthcare Administration from the University of Massachusetts. 
Panelists
Sheena Butts 
Director of Organizational Effectiveness, Lakeland Regional 
In her role, Sheena helps to facilitate large system-wide performance improvement initiatives that relate to improving quality, reducing cost, and increasing efficiency.  She holds a Bachelor's degree in Industrial and Systems Engineering from USF, a Master's in Engineering Management from Pennsylvania State University, and a Bachelor's degree in Communications from the College of Charleston. Sheena is  ASQ Certified Six Sigma Black Belt.
Charlotte Damato
Lean / Six Sigma Coach, Sarasota Memorial Health Care System. Charlotte is currently Lean/Six Sigma Coach at Sarasota Memorial Health Care System where she works with staff to reduce process waste, streamline patient flow and improve outcomes. She coached the laboratory & Emergency Department Team to significantly reduce ED hemolysis by 93%, currently the national benchmark. She facilitated Improvement Events that resulted in faster, less cumbersome admissions processes and expedient discharge processes.
Charlotte has a Bachelor's degree in Speech Communications and a Masters in Counseling.  She is a Certified Lean/Six Sigma Black Belt and Certified Manager of Quality/Organizational Excellence. Prior to SMH, she facilitated workshops and coached thousands of leaders in industries across the United States to use data to better manage and improve work processes. She counsels leaders to replace useless finger pointing and conjecture with the power of data in guiding change, proving need and managing day to day operations. Charlotte has more than 20 years of experience facilitating process improvement initiatives.  She has trained associates in Process Management, Lean, DMAIC, Statistical Techniques and Quality Management.
This program has been developed and is presented locally by the Western Florida Chapter of ACHE. The American College of Healthcare Executives has approved 1.5 Face-to-Face (formerly Category 1) credit hours for this program
Save This Event
When & Where

St. Joseph's Hospital – South
6901 Simmons Loop, Riverview,
Riverview, FL 33578


Thursday, June 8, 2017 from 5:00 PM to 8:00 PM (EDT)
Add to my calendar
Organizer
ACHE- WFC (Western Florida Chapter)
ACHE & ASQ: Education and Dinner Event: Process Improvement Is for Everybody