Description
On June 5th, we're showcasing a select group of Greater-Los Angeles's finest startups in an event you won't want to miss. 10 selected startups will pitch to attendees, guest judges (investors and seasoned entrepreneurs) in a showcase/demo table style presentation. Three finalists will then be selected to formally do a 2-minute pitch for the grand prize!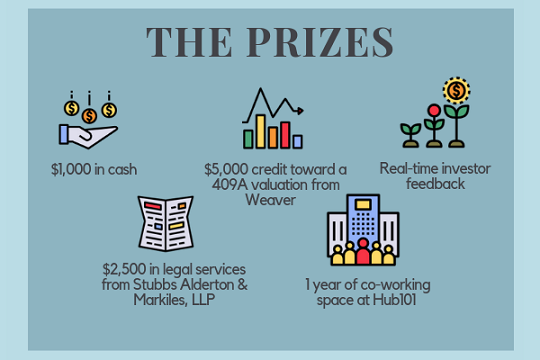 THE APPLICATION IS LOCATED WITHIN THE
REGISTRATION PAGE FOR STARTUP REGISTRANTS
Guest Investor Judges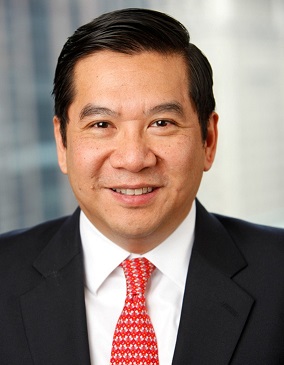 Robert Mai, Managing Partner, Scopus Ventures
Robert Mai focuses on fund management as it pertains to Scopus Ventures investments, partnerships, operations and regulatory compliance in the U.S. and abroad. He has over 25 years of experience in investment banking and asset management throughout Asia and the US at Lehman Brothers, UBS, and Citigroup. Prior to teaming up with Eran and Bahram, Mr. Mai spent a decade working in private equity and venture capital markets, including managing a $300 million alternative investments portfolio and fixed income trading platform at Klingenstein Fields Wealth Advisors. Robert graduated from the University of California, Irvine, with a BS in Biological Sciences and received an MBA from the Marshall School of Business at the University of Southern California.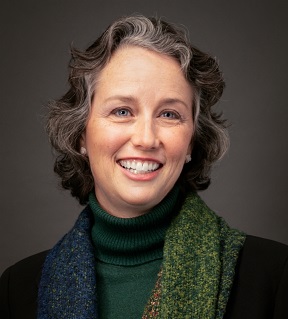 Julie-ann Pina, Managing Partner, CFOrganizers
Julie-ann Pina is Managing Partner of CFOrganizers. The group helps PE firms streamline the back office functions of portfolio companies, to increase growth rates and margins. The results also provide much faster and more transparent reports that PE firms require. Her projects are founded on her financial and technology background and interface with IT to provide oversight of HR, Operations, and Strategy. She also helps clients smooth out the challenges that come with rapid growth. Her clients range from a Caltech spinout to Edwards Lifesciences. Past projects include startups, new enterprises within existing companies, and product development and launch. Previously, Julie-ann worked in VC at Chase Capital and was a VP at BankAmerica including 7 years in investment banking.
Julie-ann serves as a board member and has previously served as Treasurer of the Pasadena Angels. She judges and coaches at local events and speaks at Universities and other institutions across Southern California. She also has a long history with FIRST-FTC. In 2015, Julie-ann teamed up with 3 technology startups through NSF's I-Corps program. One of them is now in rapid growth and has garnered substantial funding. Julie-ann continues to be involved with I-Corps and other assistance to the National Science Foundation.
Julie-ann earned her MBA with a certificate in Technology Commercialization at USC, was a Beta Gamma Sigma honoree and CGSM fellow, and invested a portion of the University endowment. Her bachelor's degree was Quantitative Economics at UC Berkeley.
Personally, Julie-ann's hobbies are walks with her husband, raising her 2 kids and a dog, and outdoor activities.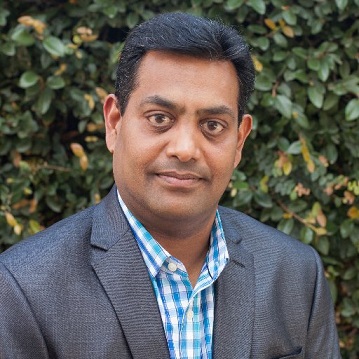 Santhosh Devati, Founder/Investor, Anamika Ventures
Santhosh is a dreamer, problem-solver, serial entrepreneur and a proven leader in the technology industry for past 20+ years. In his professional journey thus far, he has advised and created Business/Data Analytics/Technology Solutions for national brands such as Calvin Klein, Ralph Lauren, Federal Home Loan Bank of Seattle, Allergan and many more. In recent years, he has mentored 200+ business owners, startup, entrepreneurs and professionals to succeed in their pursuit.
Santhosh is a proud circle member of Los Angeles Chamber of Commerce, SoCal Society of Information Management (SCSIM) and a Certified Business Mentor at SCORE Los Angeles.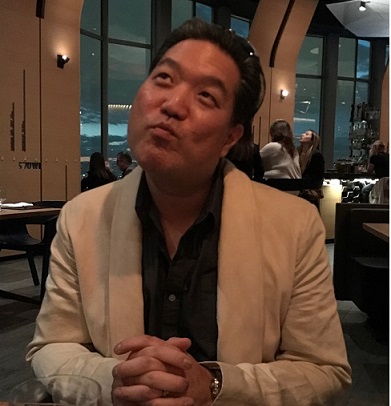 Wan Song
Wan has been investing in companies for over 20 years, covering numerous industries and verticals that are relevant to the present and future trends. An entrepreneur by heart, he grew his last firm into recurring revenue exceeding $30MM. Since retiring in late 2013, Wan spends his time meeting and mentoring startup founders, venture partners, and institutions to help grow Los Angeles as a true venture and entrepreneurial destination. He is an active member of LAVA, Singularity University, and Abundance360. He received his MBA from Pepperdine's Graziadio Business School in 2012. Also, he likes cheeseburgers, so now you know how you can get his attention.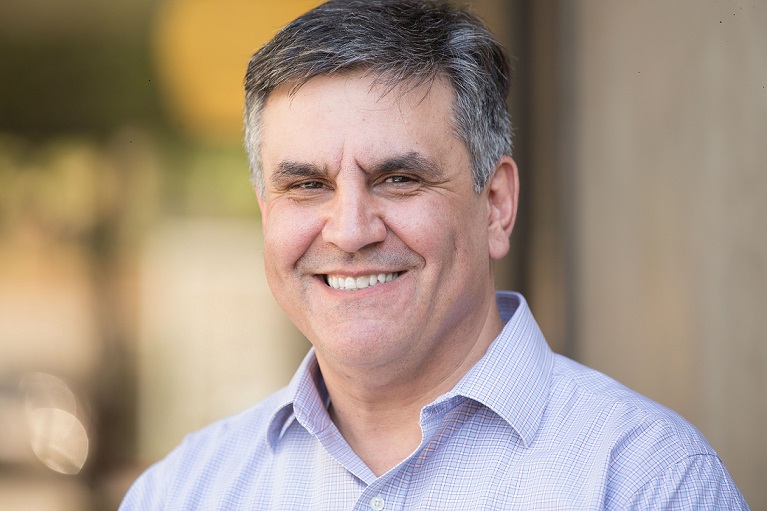 Mike Panesis
Mr. Mike Panesis is the Executive Director of the Center for Entrepreneurship at California Lutheran University (CLU) in the USA. He comes to CLU from the Technology Management Program (TMP) at the University of California (UC), Santa Barbara's College of Engineering, where he ran the University of California Santa Barbara's (UCSB) highly successful New Venture Competition (NVC). While at UCSB, he also developed a mentor network for advising students, represented the TMP at community events, and innovated with the NVC to reflect best practices in the Santa Barbara start-up community. Additionally, Mike played a key role in creating the new start-up incubator for the Goleta Entrepreneurial Magnet.
Mike is Chairman of the Board of Governors of Tech Coast Angels (TCA), the largest accredited angel investor group in the country and is head of the TCA's Central Coast Investor Network.
Mike's career spans a diverse range of industries and roles, including executive management, tech start-ups, information technology management and management consulting for companies like Semtech, Whitestone Research, DealerTrack, Church & Dwight, Deloitte & Touche and AT&T.
Mike holds a MBA degree in Marketing from Rutgers University in New Jersey and received his BS in Computer Science for Business from the DeVry Institute of Technology. He is on the Board of the Massachusetts Institute of Technology (MIT) Enterprise Forum of the Central Coast Chapter and Steering Committee of the Ventura County Greek Festival.


Moderator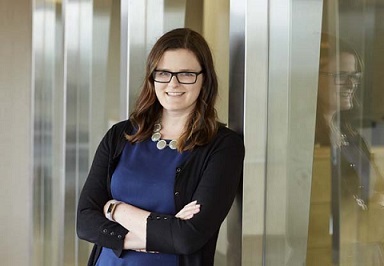 Kelly S. Laffey, Associate, Stubbs Alderton & Markiles / Director of Business Affairs, Preccelerator

Kelly's practice focuses on advising emerging growth and middle market companies in the technology, digital, internet, interactive media (i.e., AR and VR), and entertainment industries. Kelly counsels clients on issues related to corporate governance and formation, venture capital and other financings, joint ventures, employee compensation, complex stockholder and operating agreements, securities law regulation and other general corporate matters. Kelly also advises investors and funds in connection with venture capital and other financings.
Kelly also counsels clients in connection with mergers and acquisitions matters, including asset and equity acquisitions and dispositions, cross-border transactions, spin-off transactions, secured lending transactions, financing restructurings, and corporate reorganizations.
Drawing on her diverse work experience in the entertainment arena, including time spent with talent agencies, and music and television production companies, Kelly also assists on matters related to licensing marketing, and exploitation of intellectual property rights.
Featured Startups
Are you a seed round startup and working on something awesome? We'd love to hear your pitch! Register for the Pitch Competition to Apply! There is no cost for applicants, and you'll find the application embedded within the registration area for startup registrants. If selected to pitch, you plus one are entitled to complimentary registrations. (Additional team members are welcome to join your team; however, they must be paid registrants).



Agenda
5:30pm - 6:30pm: Startup Pitching and Showcase - Enjoy Free Drinks and Appetizers!
6:30pm - 6:45pm: Votes tallied and 3 finalists selected to formally pitch (2-minute elevator pitch)
6:45pm - 7:15pm: 2-minute Pitches from Finalist Companies
7:15pm - 8:00pm: Votes are Counted, Judges Give Valuable Feedback to Participants and Grand Prize
Award is presented!


ACG101 Emerging Growth Pitch Competition Sponsors