ACG Realtor® Training: Successfully Selling HUD Homes in California (Brought to you by Evergreen Realty)

Wednesday, October 26, 2011 from 10:30 AM to 12:30 PM (PDT)
Event Details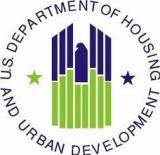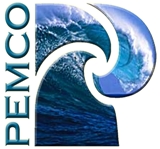 Forget what you thought you new about HUD Homes!  The entire HUD Home system got a total makeover in Fall 2010!  Don't let a lost bid be the way you find out what's new with HUD Homes!
While lenders, title reps and others are welcome, this dynamic and educational course is designed to teach Realtors® and their support staff everything they need to know about how to successfully sell HUD-owned properties in California managed by PEMCO.

In addition to learning general information about HUD, its properties, and the sales process (ALL NEW as of Fall 2010!), attendees will learn:
Advantages to selling HUD Homes
How to register with HUD to sell HUD Homes
How to register on, and what to look for on the new HUD Listing Site
How to advertise and show HUD Homes
The HUD Homes offer submission process and timeline
How "prioirty bidding" works
How to use the new HUD Listing Site
How to complete a perfect HUD Sales Contract the first time around
Required Addenda to the HUD Sales Contract
Most common loan processing challenges that lead to cancelled escrows
How inspections work on HUD Homes
How to access and request needed reports from the HUD Local Listing Broker
Paperwork and process exceptions to be aware of when using FHA loans
203(k)s, 203(b) Repair Escrows, and changing financing on HUD Homes
HUD procedures for getting an extension of the closing date
Info about HUD's special programs and homeownership incentives, like Good Neighbor Next Door, Non-Profit Purchase, and any current incentives that may be offered.
How to effectively work with your HUD Local Listing Broker and all HUD contractors involved in successfully closing the transaction.
... and much more!
We recommend that all brokers, managers, agents and support staff who are, or who wish to be, involved in HUD Sales take this class. In order to ensure success in closing loans (and escrows) on HUD Homes, it's important to understand proper policies, procedures, timelines and how-tos.

Looking to host a HUD Sales Training class like this at your group or office? Please contact us at Training@ACGRealEstate.com to schedule!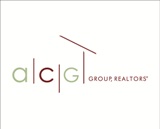 Have questions about ACG Realtor® Training: Successfully Selling HUD Homes in California (Brought to you by Evergreen Realty) ?
Contact The ACG Group, Realtors®
When & Where

Evergreen Realty (San Clemente Office)
1397 Calle Avanzado
San Clemente, CA 92673


Wednesday, October 26, 2011 from 10:30 AM to 12:30 PM (PDT)
Add to my calendar