ACEs Building Strong Brains
Actions and Detail Panel
ACEs Building Strong Brains
Fri, April 28, 2017, 8:30 PM – 11:30 PM CDT
Description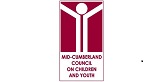 MID-CUMBERLAND
COUNCIL ON CHILDREN AND YOUTH
to host
Building Strong Brains: Tennessee's ACEs Initiative
Friday, April 28, 2017
8:30 AM to 12:30 PM
at
Highland Crest Campus
150 Laureate Drive
Springfield, Tennessee
Presenter:
Deniece Ferguson, M.S.
Family and Children's Services
Staff Development and Volunteer/Intern Coordinator
This program was approved by the National Association of Social Workers – Tennessee Chapter (Provider Number: NASWTN 2017-0017)
for 3.0 continuing education units.
You must register on Eventbrite.
No registrations will be taken on site the day of the event.
Chronic childhood trauma, or what experts call adverse childhood experiences (ACEs), can disrupt a child's brain-building process. Like building a house in a storm or with below-grade materials and tools, ACEs are toxic to brain development and can compromise the brain's structural integrity. Left unaddressed, ACEs and their effects make it more difficult for a child to succeed in school, live a healthy life and contribute to the state's future prosperity — our communities, our workforce, and our civic life.
The Tennessee state initiative is born from research gathered in the CDC-Kaiser Permanente Adverse Childhood Experiences (ACE) Study, one of the largest investigations of childhood abuse and neglect and their effects on life-long health and well-being. The study found that the greater the exposure to things such as domestic violence, addiction, depression in early childhood, the greater the risk for later-life problems such as higher risk for chronic illnesses, poverty, depression and addictive behaviors.
Tennessee is undertaking a comprehensive effort to use this powerful insight to improve the lives of the state's children.
In order to secure our state's social and economic prosperity, now and in the future, Building Strong Brains: Tennessee ACEs Initiative works to change the culture of Tennessee so the state's overarching early childhood philosophy, policies, programs and practices utilize the latest brain science to prevent and mitigate the impact of adverse childhood experiences. Through this training, we will create more partners who will work collaboratively to provide breakthrough approaches to help communities provide safe, stable, nurturing environments where children can develop the social, emotional, and behavioral skills they need to secure long-term health, succeed in school and in life, and contribute to our shared future.
You must be present for the entire event (9:00AM – 12:30 PM) to receive CEU credits.
Certificates will be available after the event!
Seating is limited. If you find you cannot attend please cancel your reservation on Eventbrite or contact Susan Cope, so that someone else may attend this training.
A contential breakfast will be served from 8:30 AM to 9:00 AM.
The training will be in the community room at the top of the stairs after you enter the Highland Crest Campus building. There's a large parking lot, and plenty of space!
Some GPS systems may send people to the woods and tell them to "walk the rest of the way." But the venue is well marked with signeage from Hwy 431. Look for signs for the Highland Crest Campus on Highway 431.
For more information contact: susan.cope@tn.gov 615-532-1579
Regional Council of the Tennessee Commission on Children and Youth
Advocating for children in Cheatham, Davidson, Dickson, Houston, Humphreys, Montgomery, Robertson, Rutherford, Stewart, Sumner, Trousdale, Williamson, Wilson Counties