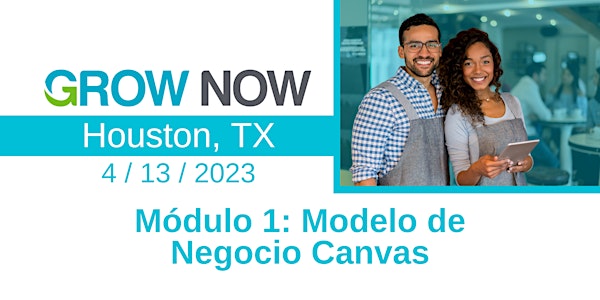 Acelerador de Negocios Grow Now - Houston, TX
Módulo 1 de 5 del programa Grow Now para empresas de Houston.
Date and time
Thursday, April 13 · 6 - 8pm CDT
Location
7322 Southwest Fwy 7322 Southwest Freeway Houston, TX 77074
About this event
Acerca de este evento
¿Es usted propietario de un negocio actual o aspirante en el área de Houston? Únase con LiftFund para el primer módulo del programa Grow Now Accelerator, un programa de capacitación integral diseñado para ayudar a las pequeñas empresas a obtener conocimientos y recursos para fortalecer sus negocios.
Financiado en parte a través de un acuerdo de cooperación con la Administración de Pequeñas Empresas de EE. UU., el Acelerador Grow Now consta de cinco sesiones que van desde marketing hasta finanzas impartidas por el personal de LiftFund y expertos en negocios locales.
Los participantes tendrán la oportunidad de conocer y aprender de otros empresarios en un entorno de aprendizaje híbrido. El programa culmina con una celebración de graduación y un evento de networking.
¡Se proporcionarán laptops a los primeros 10 participantes elegibles que se registren para el programa! Registre su nombre y correo para recibir el enlace a la solicitud para el programa.
Los 5 módulos semanales son completamente gratuitos. El primero módulo se llevara a cabo en La Camera de Empresarios Latinos. Módulos 2-5 se realizan en Zoom.
Los temas cubiertos a lo largo de este programa incluyen:
4/13/23 - Módulo 1: Modelo de negocio Canvas
4/20/23 - Módulo 2: Branding
4/27/23 - Módulo 3: Marketing Digital
5/04/23 - Módulo 4: Estrategia de Ventas
5/11/23 - Módulo 5: Financiamiento y finanzas comerciales
La dirección de este evento será en el Arena Theater situado en 7322 Southwest Fwy, primer piso, Houston TX 77074.
Tiene preguntas? Communicate con Francisco González, nuestro oficial de desarrollo de negocios, a fgonzalez@liftfund.com o 832-454-2176
About the organizer
LiftFund is one of the nation's largest non-profit community small and micro business lender. Our mission is to provide credit and services to small businesses who do not have access to loans from traditional sources.