Description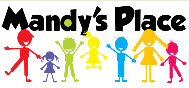 Please join us and our Platinum sponsor Disco for our 2017 Holiday Networking & Trivia night supporting Mandy's Place. Mandy's Place is an emergency shelter program that provides short-term placement and support to young children, age birth – 17, who are removed from their homes by the court due to neglect, abuse and status offenses. Mandy's Place provides a therapeutic, homelike intervention for all residents in their care as they wait to return to their family, go into foster care, be placed in Children's Village live-in program or go to another agency.
In lieu of an event ticket fee, please spread some holiday generosity by bringing an unwrapped toy or a check payable to Mandy's Place (no cash accepted).
This year DISCO is sponsoring our event with food and trivia entertainment. Thank You!
You can join as teams or individuals and we will make teams at the party. There will be a raffle and prizes!
Cash bar.
Please RSVP by December 5th. WE HOPE TO SEE YOU THERE...