Description
Welcome to Professional Development Week! (Monday, May 21st - Friday, May 25th, 2018) Presented by BostonSpeaks
A free, five-day series of events connecting, educating and empowering Boston's business professionals. Whether you're a creative entrepreneur, a leader at a growing company, or someone pursuing a new passion, we have an event for you. (Check out the full schedule here)
Workshop Description:
Do you know how to ace your next interview or find a career that you will really love? In today's fast pace world, landing the right job could be very difficult if not impossible if you don't know how to do it right. This workshop will focus on:
1. Identity, Role and Career Path.
2. Conducting discreet research on potential workplaces.
3. Acing interview questions.
4. Navigating illegal interview questions.
Who Is This Workshop For?
Active and passive job seekers.
What You'll Learn:
1. Self-assess your professional skills, goals and potential.

2. Align your aspirations with your development plan.

3. Pass job interviews by effectively and accurately marketing your background to potential employers.

4. Differentiate between a working environment that will maximize your capabilities and a workplace that will stagnate your upward mobility.

5. Appropriately navigate illegal interview questions.
Important Notes:
Our in-person workshop experiences are created to host 10-15 individuals to foster learning and to spark lively discussions.
With any of our events, we ask that you committ to attending if you have RSVPed.
Seats are limited and will be on first come, first serve basis
Who is Elena Raileanu?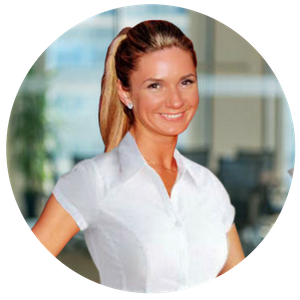 Elena moved to the U.S. from Moldova where she worked as an Investigative Journalist and developed a genuine interest in people and their stories.

Once in Boston, she transferred those skills into her first job as an Employment Coach at a non-profit, helping people with disabilities find jobs and later as a Recruiting Consultant for various Start-ups, Staffing Agencies, Global Investment Managers and Insurance Companies. For the past 10 years she has developed a good eye for talent and gained understanding of the most important elements of career growth.

While she continues to work and learn, she is sharing her experience and consultations with active and passive job seekers through Career Workshops at Goodwill and ESOL for Human Services.

BostonSpeaks offers private coaching, group classes and corporate training to help individuals take their communication, leadership and business skills to the next level. Our mission is to equip individuals with the necessary skills, connections and mindset to become more successful in their professional career and life. Learn more at www.bostonspeaks.com