Description
DISCOVER YOUR PATH TO BECOME TRULY WEALTHY USING YOUR BIRTHDATE
Do you know that your destiny lies in your numbers? Things like being in the right career, or starting the right business are crucial to your financial success.
At Ace Wealth Convention Kuala Lumpur 2017, we believe that everyone can become wealthy if they follow the right path. Are you suitable to start a business? Be a trader? Or are you destined to be an investor?
Once you learn how to calculate your life path based on your birthday, you will be crystal clear about your strengths and weaknesses and discover the path for you to become truly wealthy.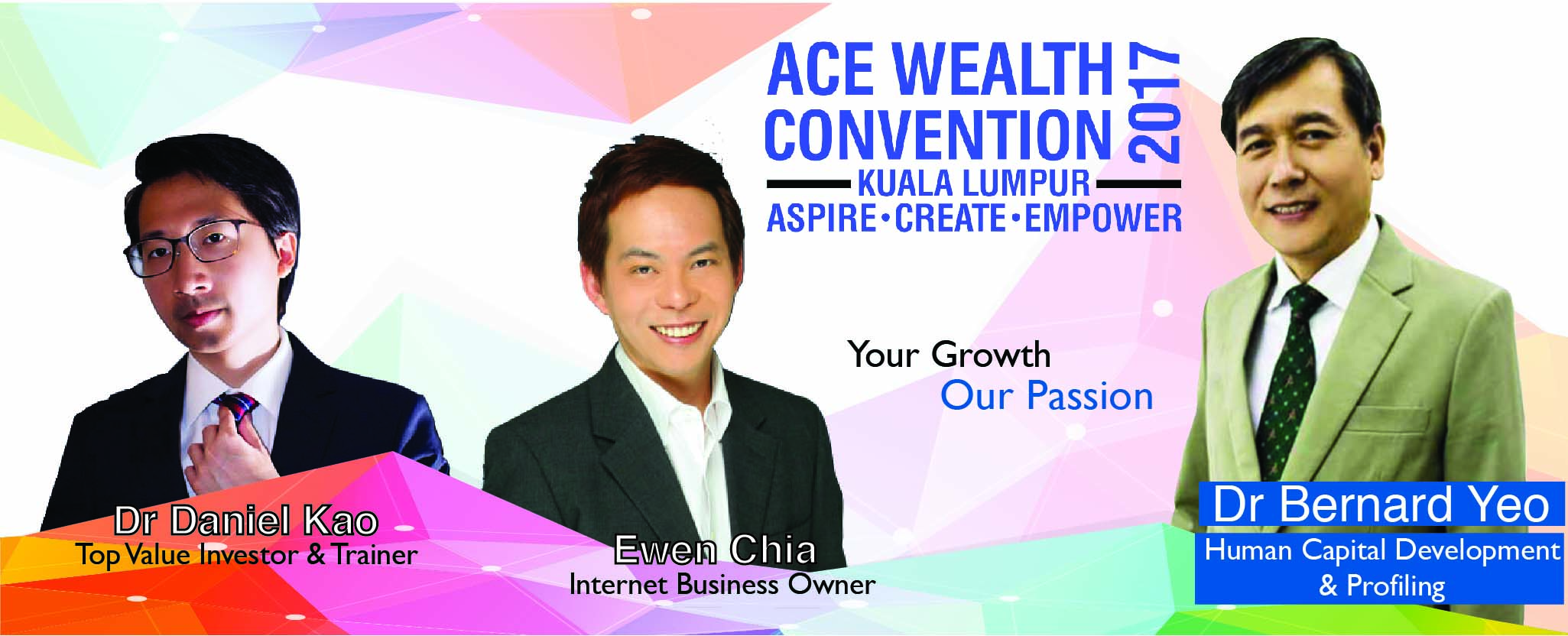 1. Know Your Numbers, Know Your Wealth

Let Dr. Bernard Yeo bring you through a journey to discover your 'universal characteristic' so that you know your path of least resistance to wealth.

2. Wealth Creation and Multiple Streams Of Income

In this segment, you will know whether you are suitable to be a business owner or an employee. Discover how you can generate additional streams of income!

3. Investing For Passive Income

Once you have multiple streams of income, it is time to grow your wealth. The wealthiest people in the world grow their wealth through investing in the right assets.

4. Living A Life Of Abundance

Live your dream lifestyle by having more time and freedom to do the things you really desire

Go to: http://acewealthconvention.com/2017-kl/ for the full details!




As a Platinum ticket holder, you're entitled to:

1. Platinum VIP Seating
2. Event Workbook
3. Universal Character Report Chart
4. 2 x Lucky Draw Tickets
5. Priority Queue
6. RM200 Voucher
7. Mystery Gift

Click on the Green Ticket Button to reserve your ticket now!.

Hurry! Limited seats left!




See you at ACE Wealth Convention KL!