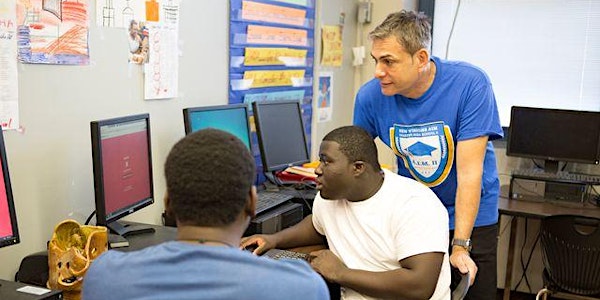 Ace the Demo Lesson! A Workshop for Educators
Are you exploring teaching opportunities? Do you need help preparing for a successful demo lesson? Join us!
About this event
Join the New Visions Talent Acquisition and Curriculum and Instruction teams for an interactive workshop where you'll develop the skills and learn the techniques you need to ace your demo lesson and land your ideal teaching position! We'll give you insight into what schools are looking for when hiring, what you can expect during the process, and how to excel.
During this workshop you'll learn:
How to effectively communicate your experience, skills, and strengths
How to structure and present a demo lesson
How to apply immediate feedback and re-present a demo lesson
Most importantly, you'll gain confidence and be equipped with the tools to land the job of your dreams!
All aspiring, new or experienced educators are welcome to attend!
Workshop information:
Date: Tuesday, May 10th, 2022
Time: 7:00 – 8:30 pm
Location: Online (Zoom meeting details to follow)
Audience: Educators (new and experienced)
Can't Make It? Register for our alternative workshop date: April 13th (check out eventbrite for more details)