ACE Roundtable's Lunch n Learn Series: Mergers & Acquisitions and Complianc...
Description
Hear first hand about the challenges faced within compliance and ethics during the Merger & Aquisition process.
Our Panel:
Facilitator- Robin Sangston, Vice President, Chief Compliance Officer at Cox Communications.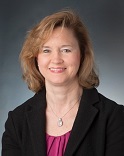 Laura Patterson, CPA, CIA, Vice President and Chief Audit Executive of Southern Company
Laura Patterson currently serves as Vice President and Chief Audit Executive of Southern Company. She began her career with Southern Company in Internal Auditing and has served in numerous leadership roles across the Southern Company system. These positions included Comptroller of Southern Holdings, Comptroller and Corporate Secretary of Southern Power and Comptroller of Georgia Power. Recently, Laura served as Team Lead for the integration of Internal Audit, Compliance and Legal functions of Southern Company and Southern Company Gas.
Laura earned a bachelor's degree in accounting from Auburn University. She is a Certified Public Accountant and Certified Internal Auditor. She serves on the board of directors of the Atlanta Chapter of the Institute of Internal Auditors, the Georgia Chapter for the Amyotrophic Lateral Sclerosis (ALS) Association and the Kennesaw State University Internal Audit Center Advisory Board.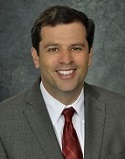 Paul Greenspan, JD/ MBA, CFE, Senior Director with Alvarez & Marsal's Disputes & Investigations
Paul Greenspan is a Senior Director with Alvarez & Marsal's Disputes & Investigations practice based in Atlanta, where he specializes in assisting companies and their attorneys with the financial, accounting, and regulatory aspects of investigations, business disputes, and compliance initiatives. His primary areas of concentration include corporate compliance, fraud investigations, forensic accounting, damage calculations, and litigation support. With more than 15 years of experience, Mr. Greenspan has worked with clients in a variety of industries.
Mr. Greenspan has conducted anti-corruption compliance assessments and investigations in more than a dozen countries around the world. This work includes completing risk assessments; conducting in-country interviews; improving company policies, procedures, internal controls, and training materials; analyzing financial and operational data and documentation for suspicious transactions; identifying accounting irregularities; managing email and document reviews in a variety of languages; and tracing funds.
Mr. Greenspan also assists clients with internal investigations of employee misconduct, misappropriation of funds, and accounting irregularities as well as regulatory investigations into fraudulent accounting and business practices. In addition, he has analyzed damages and contributed to expert witness reports in a variety of commercial litigation matters, including breach of contract, fraudulent conveyance, vendor fraud, post-M&A disputes, and patent infringement. In the context of business disputes, Mr. Greenspan has worked on cases in federal and state courts, alternative dispute resolution forums (arbitration and mediation), administrative forums, and in pre-litigation settlement negotiations. He has been qualified as an expert witness and provided expert testimony.
Mr. Greenspan earned a bachelor's degree in Political Economy from Tulane University and a joint JD/MBA with a concentration in Finance from the University of Florida. He is a Certified Fraud Examiner (CFE).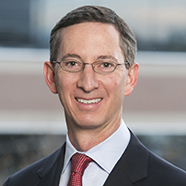 Jim McWeeney, Founder, IntegrityRisk International
Jim McWeeney has nearly 25 years of experience in the risk management sector and is widely considered to be a subject matter expert in risk and compliance, research and intelligence gathering, anti-bribery and corruption investigations and crisis response. While leading various teams throughout his career, Jim boasts experience overseeing thousands of due diligence research and intelligence assignments and hundreds of security and crisis response situations in every major market.
Just prior to founding IntegrityRisk International (January 1, 2016), Jim was COO from May 2014-December 2015 for the start-up entity, Risk Assistance Network + Exchange (RANE), helping to build this firm's global network of risk experts. RANE is a single community of diverse experts, enterprises and individuals focused on managing today's evolving risks. Jim remains affiliated with RANE as a Senior Advisor.
Jim earlier served as President and Global Head, Risk & Compliance, Kroll Associates (2010-2014), where he led the firm's due diligence, screening and compliance business. Jim led organic growth of his legacy CRI business, Kroll Risk & Compliance, to more than a four-fold increase in revenue, consistent EBIDTA margins greater than 20 percent per year, and a global team of more than 300 staff.
Preceding this, Jim was President/CEO of Corporate Risk International, a leading global risk management firm founded in the early 1990's and successfully sold in February 2010 to the holding company, Altegrity, Inc., owned in principle by Providence Equity Partners.
Jim was an active duty officer in the U.S. Air Force from 1988-1993. He earned a Bachelor of Science degree from the U.S. Air Force Academy and a Master of Business Administration degree from the Elkin B. McCallum Graduate School of Business at Bentley College.
Location: Alvarez & Marsal
Parking Instructions:
Monarch Centre - Training Room
(located on the first floor of Monarch Plaza)
3414 Peachtree Road, NE
Atlanta, GA 30326
The entrance to the Monarch Centre parking garage is on Peachtree Road directly across the street from the main entrance to Lenox Square Mall. Parking will be validated in the garage.
Lunch provided by Fox Bros. Bar-B-Q
Sponsored by; Alvarez & Marsal
Opportunity to earn 1 unit from the following:
CEUs from SCCE, CLEs from the GA State Bar, and PDCs from SHRM and HRCI
Sign in at registration is required to receive credit!