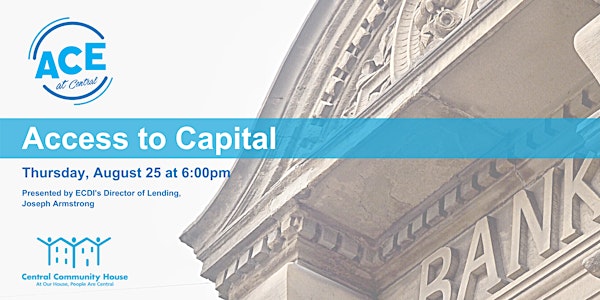 ACE Access to Capital
Looking for capital to start a business? ACE has you covered!
About this event
Come learn about opportunities to access money or resources needed to open, operate, and profit in business.
ECDI's Director of Lending, Joseph Armstrong, will present on how to access capital for your business.