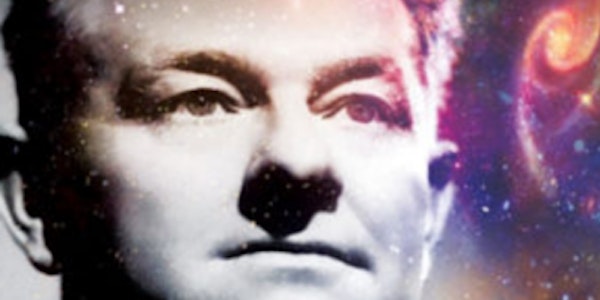 Accredited class: The Essential Ernest Holmes
Explore the richness of the extensive writings of Ernest Holmes and discover new insights and applications to enrich and change your life.
About this event
"Power that is unused remains dormant; it is merely a possibility. But we are using the Power of Life at all times whether or not we are aware of the fact." -Ernest Holmes in The Essential Holmes
Ernest Holmes (1887-1960) was an internationally renowned teacher of religious psychology, a beloved scholar, mystic, and prolific author, who founded one of America's oldest continually published magazines, Science of Mind, and the entire Religious Science movement of Practitioners, Ministers, churches, and teaching centers. He believed in a religion that was hopeful, practical, democratic, and all-encompassing, and built around a practice of prayer in which one "prays the answer instead of the problem."
The Essential Ernest Holmes is a CSL accredited course that delves into all of Ernest's writings, feasting on his quiet, devotional writings as well as his impassioned, chalk -in-hand teachings to future leaders. His love of people and ability for seeing past the problems into the heart of their eternal being anticipates modern psychology, while relating the human condition to a limitless ability to choose what to think and how to feel.
Rev. Melissa Blevins, the instructor for this class, has been a student and teacher of the Science of Mind for over 30 years. Her experience of living this teaching gives her deep insights into life and living. She leads profound discussions for every student to expand their consciousness of Truth and Its application for everyday living.
Ideal for everyone, from the future Practitioner to the inquisitive newcomer, The Essential Ernest Holmes is a joyous experience in personal unfoldment.
"Take the heat out from under old hurts, and what's left is light." – Ernest Holmes in The Essential Holmes
-------------------------------------------------------------------------------
12- week class - Beginning Wednesday September 14, ending December 7 (No class October 5)
1:30 PM to 4:00 PM in person at the Center and via Zoom
$300 tuition (or $25 per class) $50 discount if tuition is paid in full by class #2; plus $45 certificate registration fee with CSL
Books needed – The Essential Ernest Holmes, edited by Rev. Jesse Jennings
Join Zoom Meeting
https://us02web.zoom.us/j/89822150316
Meeting ID: 898 2215 0316
Passcode: 6832
Dial by location 1 312 626 6799 US (Chicago)