Description
It is a gathering of Extraordinary Accounting Professionals where they can discuss specific topics (technical and soft skills) related to career growth. It also features a motivational talk by a distinguished extraordinary speaker, sharing his knowledge, skills, and experience on his way to becoming extraordinary professionals.
Attendees can also interact with each other creating an atmosphere of positivity and optimism, which is essential element for growth.
>From Backroom to the Boardroom
>The Emerging Role of Accounting Professionals & Tax Updates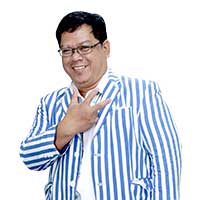 NEIL U. SISON

(www.professional-in-pajamas.com)
CPA CIA CISA CDM CREB CREA RFA MFA
Mr. Sison, the Professional-in-Pajamas, established SCP together with Alina Corillo-Sison in year 2001. He has over 23 years of expertise in the fields of organizational leadership, taxation, information technology audit, systems development and implementation, internal and external audit, business risk management, financial and business fraud audit, business process outsourcing, business set-up and registration; IT and software development, and business strategies. Prior to setting-up SCP, he worked for more than 9 years in the Audit, Assurance and Consulting Divisions of 2 of the Big 4 accounting firms in the country.
He has also established, owned and manages other businesses engaged in Information Technology, Management and Consulting Services, Sales and Marketing, Food and Construction. Likewise, he holds positions as Director and President/CEO in other companies.
He is a graduate of the University of the Philippines, and a Certified Public Accountant (CPA), Certified Internal Auditor (CIA), Certified Fraud Examiner (CFE), Certified Information System Auditor (CISA), Certified Real Estate Broker (CREB), Certified Real Estate Appraiser (CREA), Registered Financial Advisor (CFA), Certified Digital Marketer (CDM), and Microsoft Certified Professional (MCP) for various IT courses. He has a total of 15 certifications.