Description
As business owners and managers, we have the ability to hold others who work with and for us accountable, but what about ourselves? Do you ever start something, something that you really want to complete, and then once it gets too difficult or hard you start to let it slide? You make excuses or change your mind, letting go of what you want.
Join inspirational speaker Michelle Hohlbein on a step-by-step path to use accountability to get those things that you are really wanting out of your life. Once you decide that you are committed to something, not just interested, you can use Michelle's formula to move forward and see your goals and dreams come into reality.
PROGRAM HIGHLIGHTS
Identifying what the difference is from being interested to committed

Using three distinct steps to hold yourself accountable to get what you want out of your life

Leaving with a plan to move forward in your life to get what you really want
MEET YOUR PRESENTER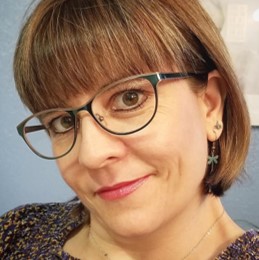 Michelle Hohlbein is an engaging and energetic inspirational speaker, certified yoga instructor, life coach, and human resource manager for a premier high graphics packaging company in Renton, WA. Michelle is an avid Toastmaster. She has completed her Competent Communicator certificate and competed two years in the Toastmasters International contest.
Doors open at 7 a.m. for morning networking. Enjoy coffee and bagels compliments of Panera Bread. The program starts promptly at 7:30 a.m. and finishes at 9 a.m. Teams are encouraged to attend together.
We hope you can make it! Register today.