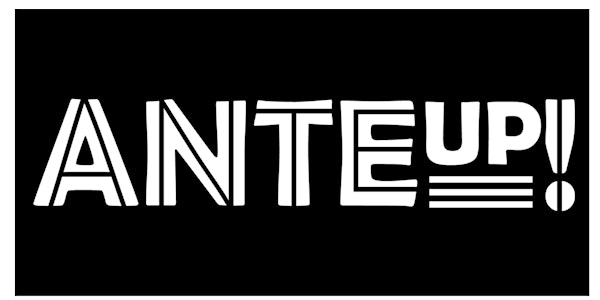 Accountability for Our Communities INTENSIVE
An intensive course on accountability processes and safety planning for us and our communities.
Refund Policy
Contact the organizer to request a refund.
About this event
This course meets on Wednesday October 12th, 2022 from 12 pm - 4 pm PST / 3 pm - 7 pm EST.
Accountability Processes: Creating, Maintaining, Sustaining Community Safety
Accountability processes have become a new buzzword and alternative to the prison industrial complex. As we imagine the world we each want to be a part of creating, what are the documented paths our ancestors have left for us? How my we divest in disposability? Where do we find tools to build these new paths? Are we ready? We will explore some of the early examples of documented accountability processes, speak with those who have experienced one, examine the evolution of accountability, and identify what parts of accountability are useful for the work we are committed to and the communities we value. Participants will create a template of their own personal protocol for accountability by the end of the course.
Learning Objective:
In this course participants will examine select accountability processes that have been documented and speak with those who have gone through an accountability process to identify aspects that are valuable for their community protocols for safety.
Learning Outcomes: By the end of this course participants will be able to:
Identify three core aspects of accountability processes that have worked
Discuss the parts of accountability processes that are of value to their communities
Draft a protocol for accountability to replace a consequence / punishment
Examine a variety of accountability processes that have been documented
AASECT Core Knowledge Areas (CKA)
C. Socio-cultural, familial factors (e.g., ethnicity, culture, religion, spirituality, socioeconomic status, family values), in relation to sexual values and behaviors.
E. Intimacy skills (e.g., social, emotional, sexual), intimate relationships, interpersonal relationships and family dynamics.
O. Knowledge of professional communication skills used with clients, students and colleague
P. History of the discipline of sex research, theory, education, counseling and therapy.
This program meets the requirements of the American Association of Sexuality Educators, Counselors and Therapists (AASECT) and is approved for 4 CE credits. These CE credits may be applied toward AASECT certification and renewal of certification.
FAQs
How can I contact the organizer with any questions?
Contact Bianca at AnteUpPD@gmail.com
What's the refund policy?
Full refund for those who paid in full upfront.
Partial refund less the deposit for all payment plans.
Only a 50% refund within 30 days of the event for all ticket types.
Accessibility Information
All videos will have English subtitles or transcripts, font size on powerpoint will be 24+, we will read aloud what is posted in the chat box on the zoom platform, and we are guided by disability justice principles. Please contact Bianca to confirm your needs are supported and honored. If you need ASL or BSL please contact Bianca to make this request.
Image above is of ANTE UP! logo of black background and the words ANTE UP in white.