Location
Haw Creek Commons
315 Old Haw Creek Road
Asheville, NC 28805
Immerse yourself in a day long shamanic retreat centered on deepening one's connection to the natural world.
About this event
Feeling overwhelmed or disconnected? Wondering if you can make a difference in this busy and chaotic world? Immerse yourself in a day long shamanic retreat centered on deepening one's connection to the natural world. 
Accessing and Honoring the Living Spirit of Nature is an experiential event where attendees will participate in elemental ceremonies, a guided nature walk, and lunch with like-minded individuals. People will leave feeling grounded and more connected with nature. 
Co-hosted by Asheville locals, Joe Willard, Gayle Mair & Roger Wheelock, and featuring special guest from Oregon, Sky Yeager, each shamanic practitioner brings their own unique training and experience to this workshop. 
What to Expect:
The day will begin with a ceremonial opening, where we ground ourselves in the four elements, and open our minds to possibility. 
The morning sessions will include a ceremony for the element of earth hosted by Roger, followed by Sky hosting a session for the element of water. 
We will have a healthy lunch break and then a guided nature walk with Sky & Joe on the Haw Creek Commons property.
The afternoon will include a session for the element air facilitated by Gayle and a session for the element fire with Joe.
We will end the day with a ceremonial closing, including a fire in the fire circle on the property. 
Takeaways:
Come away feeling more truly connected to nature.
Understand the principles of living in right relationship with nature in all aspects of your lives.
Be able to incorporate the concept of sacred ecological activism into your practices, whether in the external world or in the internal spiritual world.
Leave feeling refreshed and renewed, with the feeling that you can make a difference in this crazy, chaotic world.
What's Included:
Retreat 
Healthy lunch (with vegetarian option) 
Bonus! Two lucky attendees will also take home a frame drum kit (valued at $80) or a gift package of herbal medicinal compounds (valued at $40)
Cost:
Pay what you can: $80/$60/$40
Work-based scholarships: If you are interested in attending and unable to pay, we are offering up-to 5 work based scholarships for folks who are able to help serve lunch or break down after the event. Please email (communityshaman@gmail.com) for more information. 
This ticket is non-refundable. However, you may transfer it to another participant if you notify us via email at (communityshaman@gmail.com). If you are unable to attend or transfer your ticket, the money will be donated to Peruvian communities in need of aid.
About the Hosts:
Sky Yeager
Sky Yeager has been studying energy medicine and shamanism for 15 years. She studied with a variety of teachers who graduated Barbara Brennan's School of Healing, Michael Harner's core shamanism school and the Four Winds Institute. She is most recently a student of Druid traditions, and her passion for the past four years has been to open pathways of relationship and understanding between humans and Nature Spirits.  She leads a monthly shamanic healing circle in Corvallis, and teaches workshops in shamanic practice for self-empowerment, Usui Reiki, and MariEl - the Reiki of the Divine Feminine. She writes monthly articles on shamanism, Reiki and co-creation with nature beings at http://www.shamanicsoultending.com/
Joe Willard
Joe Willard's calling into shamanic traditions began as a teen. A descendant of the Cherokee nation he is a native to Asheville. He has trained with several noted shamanic practitioners such as Don Oscar Miro Quesada and most recently Puma Freddy Quispe. He has extensive knowledge of medicinal plants, nutrition, quantum physics concepts and Peruvian shamanic traditions. He works with local plant medicines, hapé, crystals, the tzolkin and more. Joe has an herbal products business and shamanic practice here in Asheville North Carolina.
Gayle Mair 
Gayle Mair has worked with pagan and indigenous traditions for 25 years. In 2003, Gayle traveled to the Yucatán with Merilyn Tunneshende, a disciple of Carlos Castenada. Gayle learned to use ritual and dreaming to tap into ancestral energies. In Peru in 2012, don Juan Nunez del Prado initiated Gayle with the "Hatun Karpay", the awakening of the internal seed of personal potential. From 2012 until present, she has traveled to Peru several more times studying with Wilbert Salas Atasi. Since 2015, she has practiced the rituals of our foremothers to raise energetic power to protect and honor women. Gayle is fully trained in the Pachakuti Mesa Tradition and is a Sister of the White Lotus.
Roger Wheelock 
Roger has been a shamanic practitioner for over 10 years in Asheville, NC. Originally trained by students of the Four Winds Society in 2012, he continued his studies in shamanism with through the Foundation for Shamanic Studies. He has received extensive in person training in Peruvian shamanism with Wilbert Salas Atasi, don Mariano Quispe, don Oscar Miro Quesada and Mateo Magee. Roger completed the Foundational Shamanic Apprenticeship of the Pachakuti Mesa Tradition in 2018. In 2021 he received the ranking of Pampamesayok Paqo in the traditions of the Quechua people of the Colcha District in the Andean Mountains of Peru.​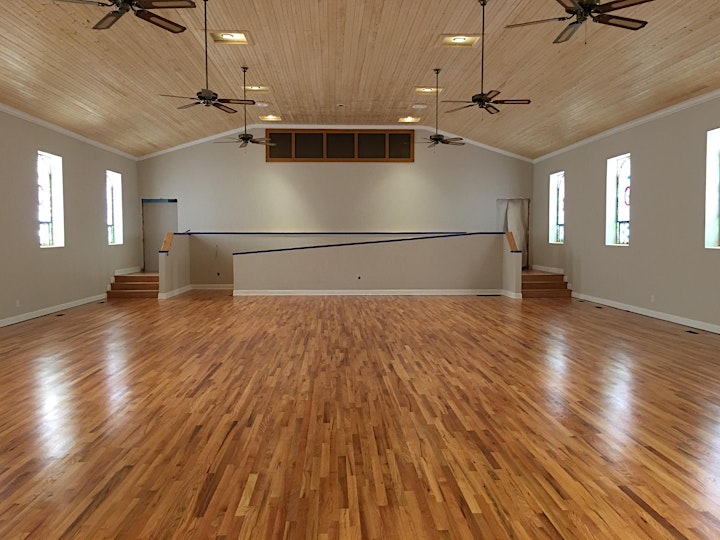 The Event Space at Haw Creek Commons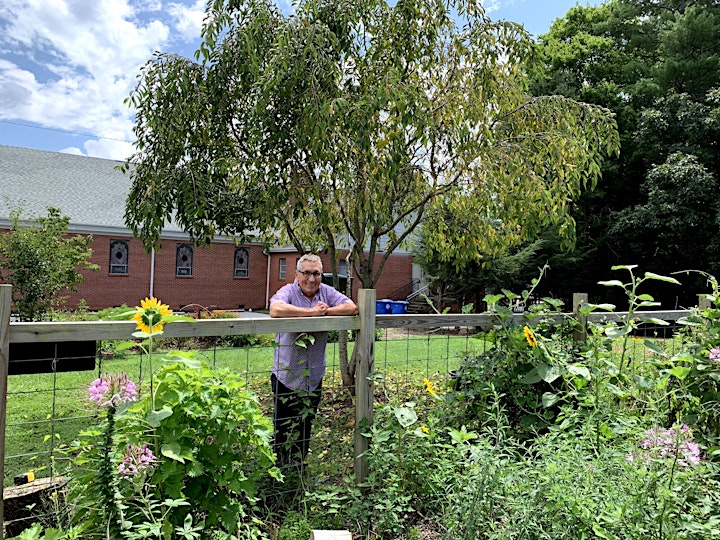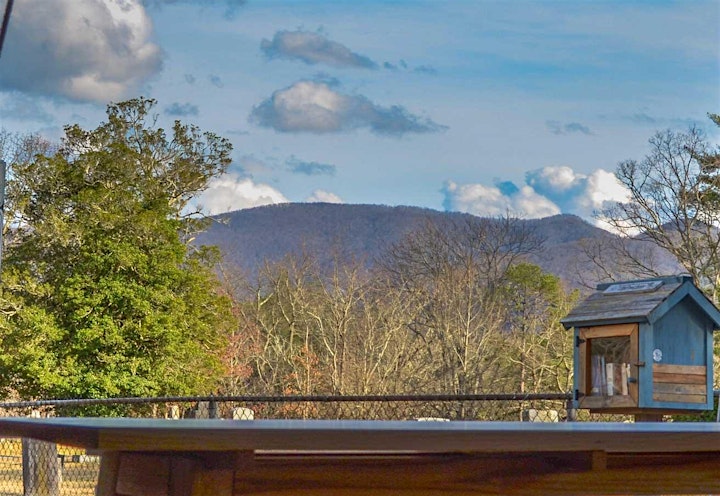 The View of the Mountains