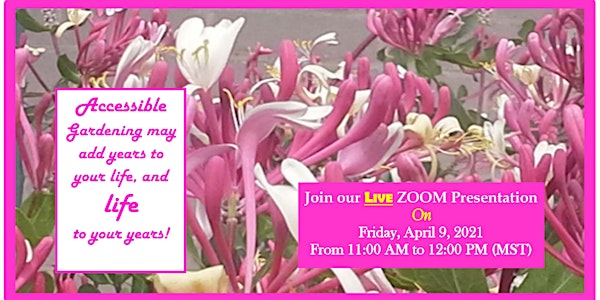 Accessible Gardening for Life
El Paso Master Gardeners' LIVE ZOOM Presentation on "Accessible Gardening for Life" Zoom Link Provided with registration.
About this event
Most gardeners agree that gardening is good for the mind, body and spirit. However, for many people with physical, cognitive or emotional challenges, completing gardening tasks in a traditional way is difficult. Fortunately, there are countless ways to modify a gardening environment. We will provide techniques, garden adaptations and tool suggestions to create accessible gardening opportunities that will enable people to continue to enjoy indoor and outdoor gardening throughout their lives.