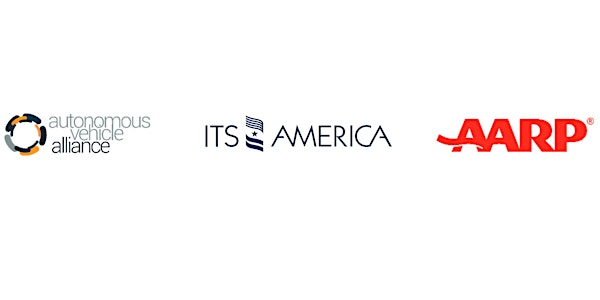 Accessible and Barrier-Free Mobility Workshop
Accessible and Barrier-Free Mobility Workshop
Date and time
Thursday, March 25, 2021 · 10am - 12:30pm PDT
About this event
Join ITS America, the Autonomous Vehicle Alliance (AVA), and AARP on March 25th for a virtual workshop in which they will release research on barrier-free mobility which, for the first time, incorporates accessible vehicle design with digital and physical infrastructure to look at the entire trip process for travelers. An accessible and barrier-free vehicle has been a commonly cited need across America, and this research shows that building vehicles and infrastructure that meet the needs of 85% of the public is feasible and attainable. Many of the findings also suggest applying common functionality and design language to other vehicles in the mobility mix, such as buses and streetcars, will lead to a more holistic approach to mobility and better serve people of all abilities.
The session will overview the research findings before delving into a workshop in which participants can engage with each other and discuss the research findings.
NOTE: REGISTRATION CLOSES MARCH 22, 2021
During the workshop we will have attendees participate in breakout rooms. Below is a list and description of each of the breakout rooms. During registration you will be asked to select which room you would like to participate in.
Infrastructure Opportunity: Coordination of design languages between vehicles and infrastructure
Coordinating Vehicle and Infrastructure Design Languages
The Vehicle Creating its Own Infrastructure Where Needed*
Addressing Curb Opportunities and Rural and Suburban Pick Up / Drop Off
User Opportunity: Merging the Physical World with Digital Wayfinding Tools
Personalization of The Mobility Experience
Importance of Audio Cues
Accessible Real Time Information
Unbanked Alternatives
On-Demand Booking
Wayfinding for Curbs and Sidewalks
Vehicles Opportunity: Vehicle Design Language and Criteria
Vehicle Interior Features
Zero Entry Importance
Head Clearance Importance
Vehicle Design Cues
Designing for Usability by 85% of the Public
Header Description:
The header image above is three logos. The first logo is The Autonomous Vehicle Alliance logo. The logo is lowercase black text, with a circular, abstract, wheel-like image to the left of the text. The wheel is composed of three colors: black, gray, and orange. The second logo is the Intelligent Transportation Society of America logo. The logo is horizontal blue text in all capitals, with a flag icon. It reads "ITS America.". The third logo is the AARP logo. The logo is red, all capital text.