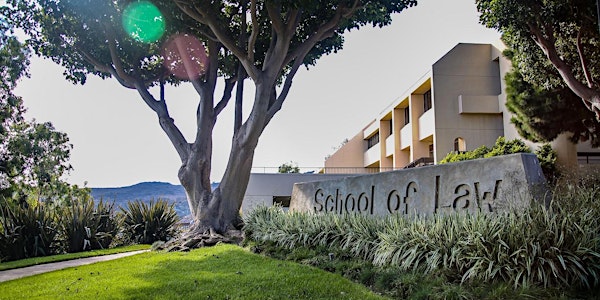 Access to Justice for Veterans: Coordinated Responses of a Grateful Nation
Location
Pepperdine School of Law
24255 Pacific Coast Highway
Malibu, CA 90263
United States
Description
Please join Pepperdine University School of Law for Access to Justice for Veterans: Coordinated Responses of a Grateful Nation on Nov. 3-4, 2016. The conference will address coordinated community responses for veterans' legal needs and complex intersecting issues. Speakers and conferees will discuss public and private responses in policy and practice, culture and law. The School of Law invites lawyers, academics, and professionals to participate with speakers representing diverse disciplines and institutions. Our nation faces a critical moment of reckoning and response to a crisis in veterans' housing, health, and well-being. Pepperdine hopes that this conference can advance our communities toward restoration and honor for these public servants.
Prominent keynote speakers, multidisciplinary panels, guided networking sessions, and concurrent sessions will address these complex issues and generate ideas for creative collaboration to address veterans. Thursday evening will feature the documentary, Thank You for the Service, and a talk-back session with some of the film-makers. Enjoy breakfast and lunch with others committed to justice and resources for veterans.
Please see information for registration at the Tickets button on this page. Scholarships are available.
We look forward to seeing you at Pepperdine's campus in Malibu for critical and constructive discussions.
This symposium has been approved for Minimum Continuing Legal Education (MCLE) credit by the State Bar of California for 10.75 credit hours. Pepperdine University School of Law certifies that this activity conforms to the standards for approved education activities prescribed by the rules and regulations of the State Bar of California governing minimum continuing legal education.