About this Event
The College Access Group, in association with Live Inspired Inc., The Princeton Review, Desert Pines High School, and the House Of Blues Music Forward Foundation, proudly host the ACCESS College & Career Fair SPRING into Vegas 2020. Free and open to the public, ACCESS fairs allow students, families, and communities to engage with college admission representatives, as well as career awareness and workforce readiness professionals, in an energetic, entertaining, and informative environment. Representatives from the top college and university institutions locally and across the country, as well as local employers and career awareness organizations will be on hand to offer information regarding successful options after high school.
ACCESS College & Career Fair Session 1 will be held at Desert Pines High School, located at 3800 E. Harris Ave., Las Vegas, NV 89110 from 8:30 am - 11:00 am.
A few of the previous college and career representatives expected to attend include:
University of Nevada Reno, Arizona State University, Spelman College, University of Chicago Illinois, Walmart, The Cosmopolitan Las Vegas, Raising Canes, Cashman Equipment, City of North Las Vegas, University of Southern California, Nevada State College, Chick Fil A, Nevada Power, Colorado State University, Las Vegas Metro Police Department, University of San Diego, and many more.
Additionally, financial aid and scholarship information sessions, on-the-spot employment applications, live musical performances, and so much more will be offered during ACCF, and its all FREE and OPEN to everyone in the community.
ATTENTION HIGH SCHOOL STUDENTS: In order for college representatives to connect with you easier during and after the fair, please register for your Admission Barcode at www.StriveFair.com, select the ACCESS Fair at DP, and complete the registration to obtain your barcode. College reps will be able to scan your smart device during the fair. All students that attend the fair with a barcode will be entered into raffle drawings throughout the event.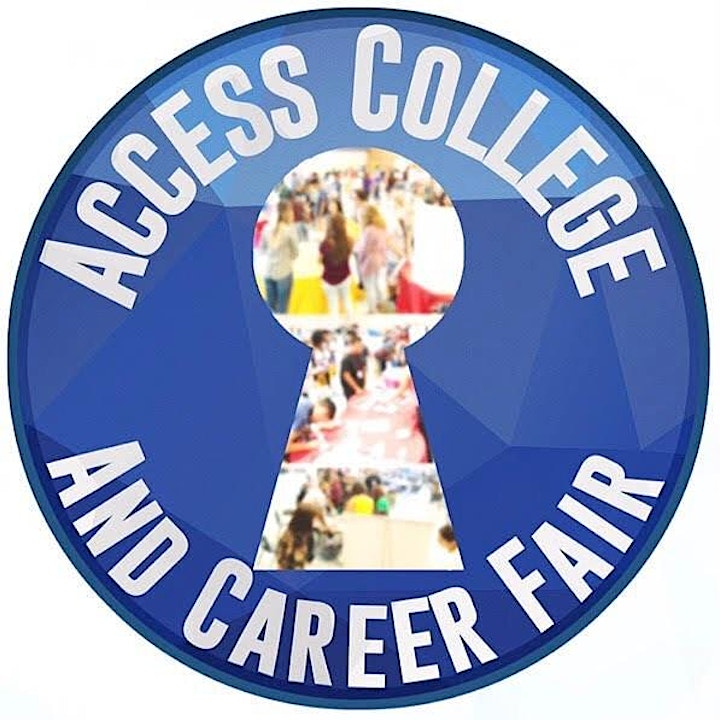 ARE YOU REPRESENTING A COLLEGE OR UNIVERSITY AND WOULD LIKE TO EXHIBIT? ARE YOU AN EMPLOYER LOOKING TO HIRE YOUNG ADULTS GRADUATING FROM HIGH SCHOOL OR COLLEGE? CHECK OUT OUR EXHIBITOR PORTAL AT WWW.ACCESSCOLLEGE2.COM FOR MORE INFORMATION AND TO REGISTER.