ACCESS CHINA is the most effective deal-making platform for Western pharma and biotech leaders to China.
About this event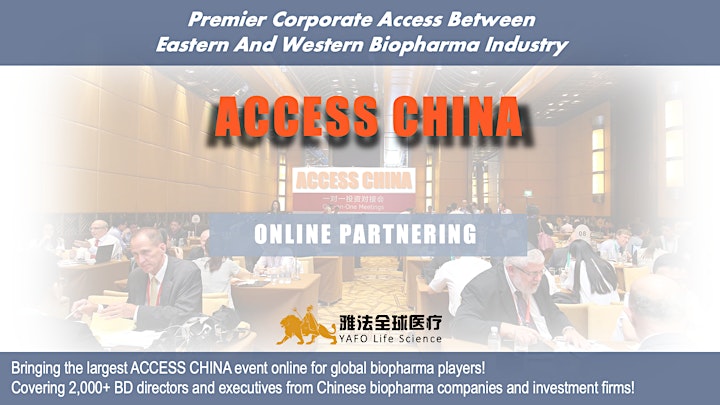 ACCESS CHINA BD Forum & Online Partnering
Under the current environment, in order to facilitate global bio industry's connection with China, we are bringing the largest ACCESS CHINA event online for global biopharma players!
We are happy to offer companies FREE online corporate access through our priorietary platform, which covers 2,000+ BD directors and executives from Chinese biopharma companies and investment firms.
Partnering with China Healthcare BD association and BioToChina organization, YAFO Life Science will help western biopharma companies efficiently present their assets online to 500+ biopharma companies and healthcare VCs in China. You can also have access to about 100 innovative biopharma products from China.
ACCESS CHINA Forum at 2020 BIO International Convention expects to host 500+ attendees, including senior executives from western and eastern biopharma companies, investment firms, and service providers on June 7th, 2020 at Omni Hotels in San Diego. The Forum offers partnering opportunities with about 100 Eastern innovative products from China/Japan/Korea and with over 100 biopharma companies outside Asia.
ABOUT ACCESS CHINA: The most effective deal-making platform for Western pharma and biotech leaders with China, by directly meeting with the right partners for development, licensing or commercial collaborations. ACCESS CHINA ONLINE program offers participants opportunities to expand the exposure to much broader Chinese audience beyond the physical forums.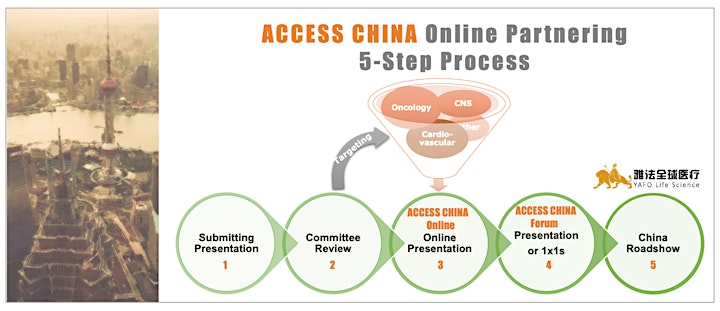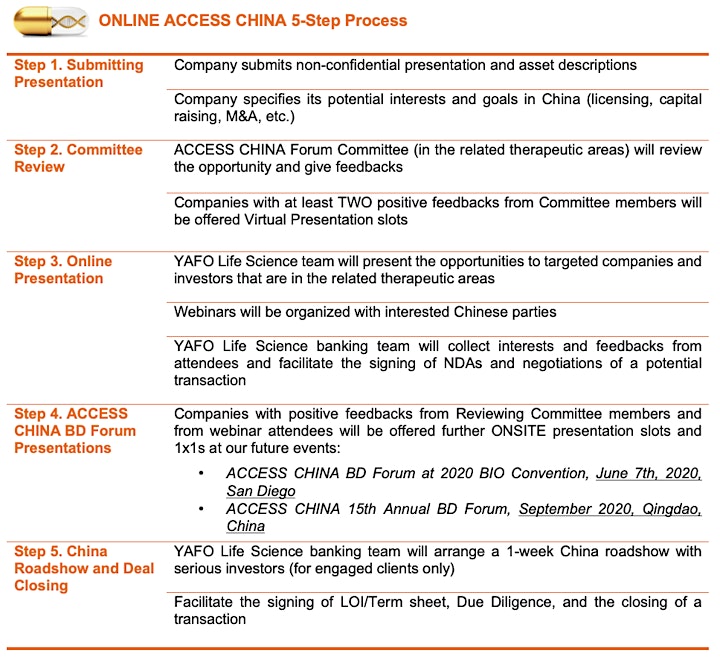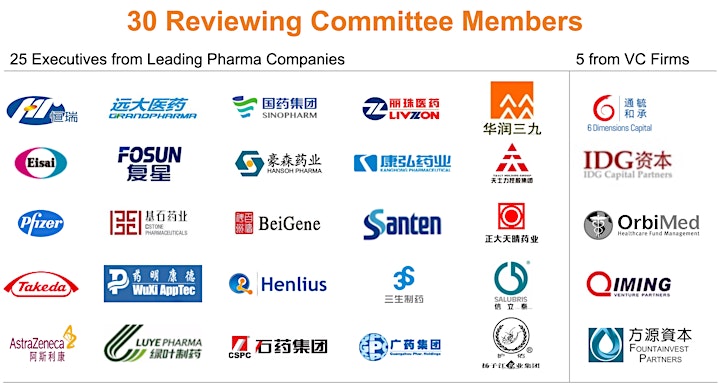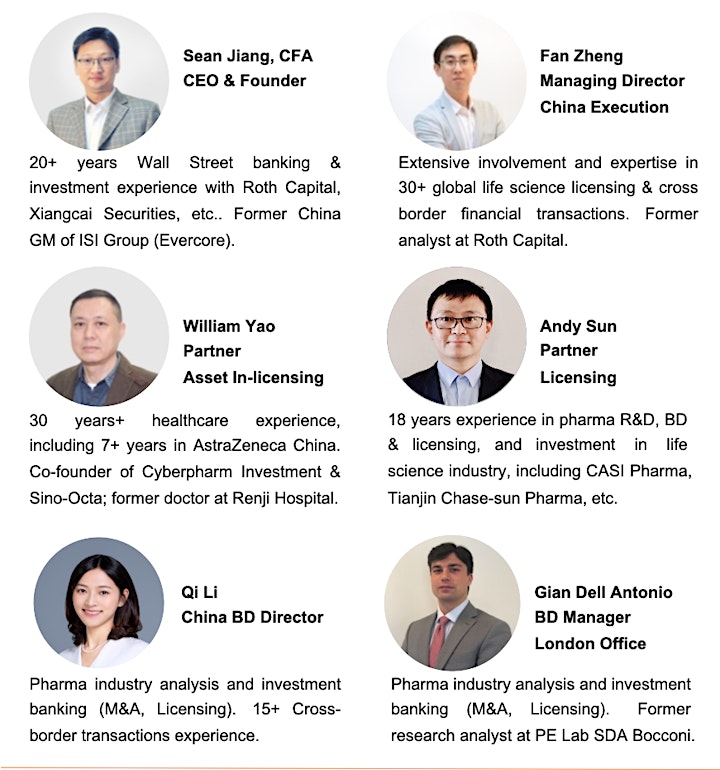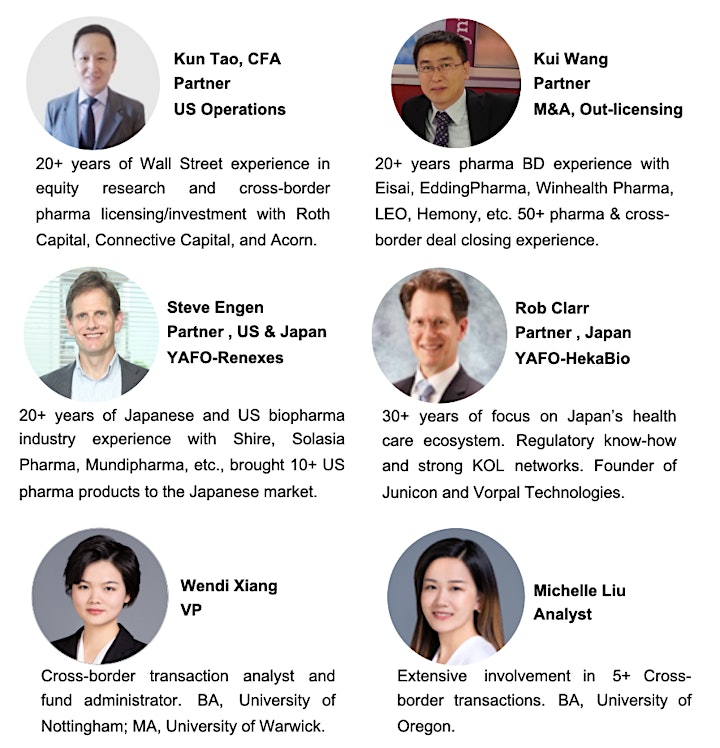 Organizers

YAFO Life Science is the investment banking division of YAFO Capital with a focus on global biopharma licensing, financing, and M&A, representing leading healthcare clients from the U.S., Europe, Israel, and Japan. YAFO Life Science is dedicated to bringing global pharmaceutical and medical device products to China.

China Healthcare Business Development is a leading non-profit organization of BDs from top pharma companies operating in China. With about 500 active members from the pharma industry, CHBD organizes different events throughout the year to help the communications of pharma BDers.

Contact
China: Qi Li +86 136-2197-9227 qli@yafocapital.com
US: Kun Tao +1 (626) 272-9282 ktao@yafocapital.com
Europe: Gian Dell Antonio +44 7425-307-383 gandrea@yafocapital.com