About this Event
YAFO Capital is organizing 2020 ACCESS CHINA BD Forum at BIO International Convention 2020 on June 7, 2020 at the Omni Hotels & Resorts in San Diego.
ACCESS CHINA is the most effective deal-making platform for Western pharma and biotech leaders to China, by directly meeting the right people for licensing, commercial collebration, or investment. Our ONLINE ACCESS CHINA program offers forum participants opportunity to expand the exposure to much broader Chinese audiences.
The Forum expects to host 500+ attendees, including senior executives from western and eastern biopharma companies and investment firms. Through our one-on-one system, ACCESS CHINA offers Asian partnering opportunities with about 100 Eastern innovative products from China/Japan/Korea and over 100 biopharma companies outside Asia.
Key themes of ACCESS CHINA Forum include:
China Biopharma Innovation & China Out-Licensing Opportunities
Eastern & Western BioStars Presentation
Cross-Border Licensing Trends in Asia
Biotech Investment & Exit in Asia
All invited speakers are leading biopharma companies with ample experiences in licensing transactions in China. As of Feb 25th, over 50 leading Chinese pharma companies have registered for the event.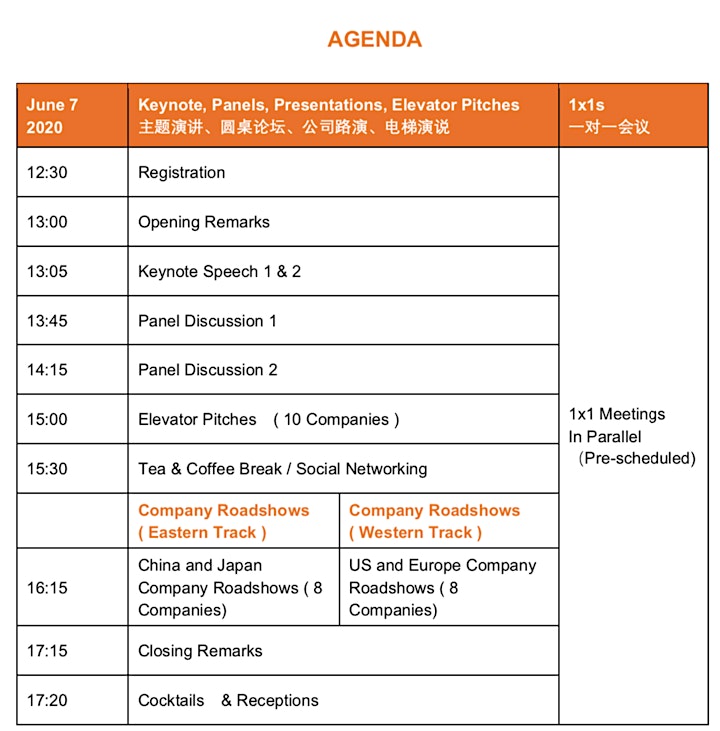 Contact
For Registration, Speaker Opportunities, Sponsorship & Media Support
China: Qi Li +86 136-2197-9227 qli@yafocapital.com
US: Kun Tao +1 (626) 272-9282 ktao@yafocapital.com
Europe: Gian Dell Antonio +44 7425-307-383 gandrea@yafocapital.com