Sales Have Ended
Ticket sales have ended
Thank You for payment for the Access Bars Workshop. The details will be send to you in the next email.
Sales Have Ended
Ticket sales have ended
Thank You for payment for the Access Bars Workshop. The details will be send to you in the next email.
Description
What if there is a way to silence the endless thought in your mind, help you to let go of whatever you have been withhold it, limiting you to create more happiness, more money and etc? So, are you interested? What if you can have it without doing anything? What if you just need to lie down to receive it? Sounds incredible?
Welcome to Access Bars®. You may wonder what exactly Access Bars® is? Basically, you have 32 points on your head. When you touch these points gently, you can release anything that not allowed you to receive effortlessly and easily. It can calm the mind, return to balance, and create a sense of peace and a sense of well-being like massage or meditation, but it can be much more than that. The introductory course for Access Consciousness is Bars, which is a prerequisite for attending all other Access courses.
We are going to conduct a 1-day workshop for this Access Bars®. We are warmly welcome you who want to change your reality, or want to know more about yourself and even you are still very confused in your life to participate.
What kind of course is this? Learn a few of great tools in one day. Choosing what is effective and contribute to you. Receiving and giving 2 Bars sessions. Relax, clarity, claim back your power to change everything you desired!
What are the benefits of having your Bars "run"?
● Every aspect of your life is full of fun, peace, joy, and ease
● People or situations that "make you crazy" will never bother or cause problems
● Release stress, anxiety, and depression (many people's depression is swept away after only one healing session)
● Children and adults are more relaxed in social and academic and emotional situations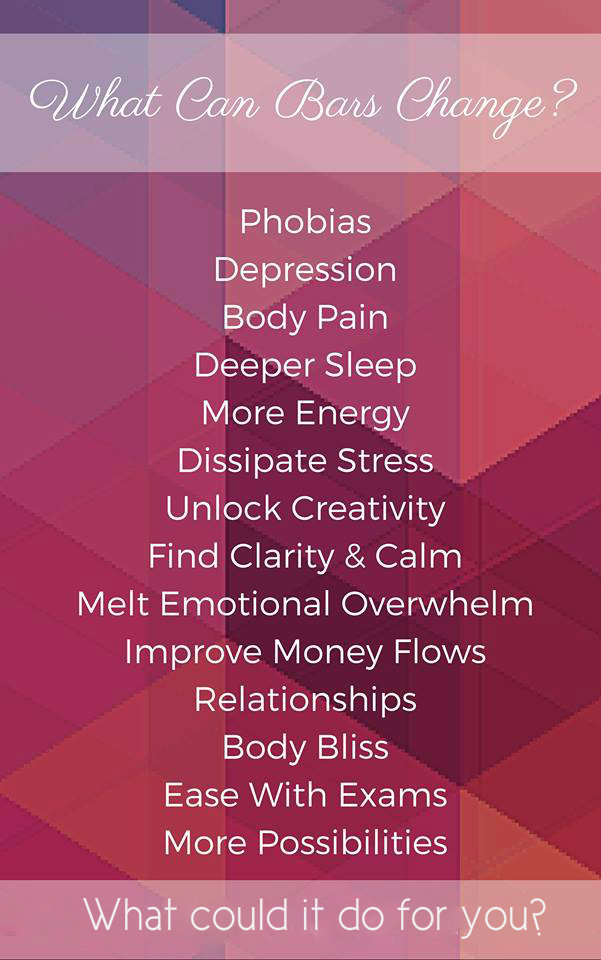 In this course, you will learn many tools and techniques that can create change in any life you seek
No Prerequisites - As long as there is a willingness to learn new things. After completing the course you will be qualified to give Access Bars® healing to others, including your family, friends and/or clients.
What is it that you have always known that it should be possible but never found?
Let's explore together what else is really possible!
Access Bars - 1 Day Workshop
Facilitator: Renee Yeoh
Date: 28/7/2018
Time: 10:00-6:00
Fees: SGD 480
Location: Singapore (venue will be provided after registration)
If you have any questions, please contact Whatsapp at +6011 14311549 or healisticgarden@gmail.com!