Access Bars Gift Certificate

Wednesday, January 10, 2018 at 12:00 AM

-

Wednesday, January 31, 2018 at 11:30 PM (PST)
Event Details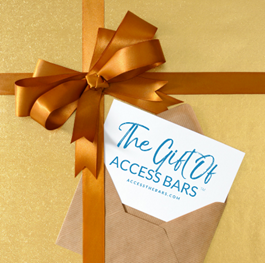 There are 32 bars of energy that run through and around your head. They store the electromagnetic component of all the thoughts, ideas, attitudes, decisions and beliefs that you have ever had about anything. There are Bars for healing, body, control, awareness, creativity, power, aging, sex and money; just to name a few. Each thought, idea, attitude, decision or belief that you have fixed in place solidifies the energy and limits your capacity to be generative in that area and to have something different show up in your life with ease.
How does it get any better than that? 
Receiving an Access Bars Session  is like taking a 'Brain-Cation'.  To learn all about it Click Here.
If you need the neuroscientific evidence click here.

Think about giving the gift of Access Bars to someone special. Upon purchasing here, I will contact you to book an appointment. Please don't hestitate to contact me at cathylidster@gmail.com for more information.
When & Where

153 Seymour St
153 Seymour Street
Kamloops, BC V2C 2C7
Canada

Wednesday, January 10, 2018 at 12:00 AM

-

Wednesday, January 31, 2018 at 11:30 PM (PST)
Add to my calendar