Accepting Mid-Life Recovery One Slow Deep Breath At A Time: A MentorCONNECT Teleconference with Alison Smela

Wednesday, October 17, 2012 from 8:00 PM to 9:15 PM (CDT)
Event Details
Title: Accepting Mid-Life Recovery One Slow Deep Breath At A Time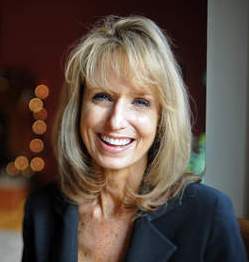 Event Description:  For over 30 years Alison Smela tested fate by playing an insidious game of Russian roulette, spinning the chamber between alcoholism and anorexia.  Before she stepped through the doors of recovery, each day she navigated through her personal and professional life leaning on one or the other to get through it.  On really tough days, both.  Now, at age 50, sober for 10 years and free from unhealthy eating behaviors for over 4, Alison has turned her adult life from drowning in addiction to one of service.  She opens up about her practical recovery experience to support and comfort the next generation of recovering women.  She is a mentor, speaker, and author of the upcoming book, "Slow Deep Breaths."  Alison has become a firm advocate for reminding people it's never too late to recover and it's never too soon.  Join in as Alison helps to answer your questions about recovery which you may have only been asking in silence.      
When: Wednesday, October 17, 2012
What time: 8:00 - 9:15 p.m. Central Time
RSVP to: http://mentorconnect.eventbrite.com

RSVP now to reserve your space for this amazing FREE recovery event!
Presenter Bio:  In 2002 Alison Smela sought in-patient treatment for alcoholism and in 2008, entered a residential treatment center to combat anorexia.  To honor her continuous recovery she stepped away from her corporate career in advertising and has dedicated herself to being of service to those seeking help.  In addition to sponsoring/mentoring women in both recovery fellowships, Alison speaks at treatment centers and support groups not only to encourage mid-life recovery but to be a living example of hope.  She wrote and recorded a radio testimonial about her experience at The Renfrew Center which aired in South Florida.  At the same time, she was a guest on "Recovery in Motion" (WTFL-AM, Miami, FL).  Alison is a blogger partner with several online recovery communities and has been the focus of articles such as, "More Older Adults Getting Eating Disorders" (Chicago Sun-Times), "Eating Disorders and the Executive Woman" (Forbes.com) and "Is An Eating Disorder Part Of The High-Powered Career Woman Package?" (thegrindstone.com).  Alison has been an active board member for a 12-Step fellowship club and serves on MentorCONNECT's Advisory Board as the "40 Something" Group Leader and Public Relations Director.  Alison lives outside Chicago with her husband, Matt. Learn more at www.alisonsmela.com
This event is sponsored by MentorCONNECT, a registered (c)3 nonprofit organization. To learn more visit us at: www.mentorconnect-ed.org

CLICK HERE to make a tax-deductible donation and help to keep great events like this one happening! Thank you! :-)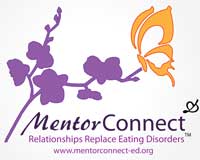 MentorCONNECT is a proud member of:
Organizer
MentorCONNECT: where relationships replace eating disorders
MentorCONNECT is the first global online eating disorders mentoring community. To volunteer as a mentor, be matched with a mentor, or find general recovery support, visit us at:
MentorCONNECT is a registered 501(c)3 nonprofit organization.